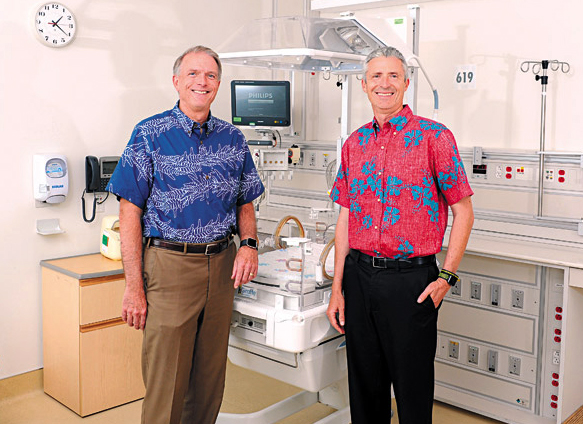 Kaiser Permanente's Integrated Care Featured in MidWeek Oahu
Kaiser Permanente's unique integrated care model was the topic of this week's cover story in MidWeek, a weekly newspaper in Honolulu, which quotes Kaiser Permanente leaders Dave Underriner and Geoff Sewell, MD.
Kaiser Permanente Hawaii is celebrating its 60th anniversary, and the MidWeek story explains how Kaiser Foundation Health Plan and Hospitals in Hawaii work in partnership with the Hawaii Permanente Medical Group (HPMG) to provide quality care to patients and Kaiser Permanente members. The article also notes that Kaiser Permanente Hawaii is being honored later this month by March of Dimes Hawaii with the organization's Franklin Delano Roosevelt Award for Distinguished Community Service.
"We look at the whole experience," says Dr. Sewell, HPMG's president and executive medical director, in describing the continuum of care in, for example, situations when a member is expecting a child. "We can help you figure out what your prenatal care pathway will look like, we can help you choose a pediatrician, we're here when you deliver, and after we make sure that you have a pediatrician."
Underriner, president of Kaiser Foundation Health Plan and Hospitals of Hawaii, says "this dual accountability and collaboration (between health plan and medical group) puts patients and their families first, and that's the bottom line."