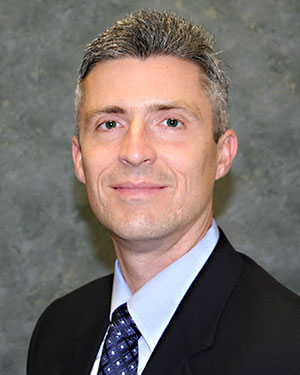 Geoffrey S. Sewell, MD, FACP
President and Executive Medical Director
Hawaii Permanente Medical Group (HPMG)
At-large member, NPEC
The Permanente Federation LLC
Geoffrey S. Sewell, MD, FACP, serves as president and executive medical director of the Hawaii Permanente Medical Group (HPMG), and also serves as an at-large member of The Permanente Federation's National Permanente Executive Committee (NPEC).
NPEC is the executive leadership team of the Federation, which supports the work of nearly 23,000 physicians and 80,000 care providers and administrative staff employed across the Permanente Medical Groups – providing quality care to over 12.3 million Kaiser Permanente members. Kaiser Permanente is composed of the Permanente Medical Groups, Kaiser Foundation Health Plan, Inc., and Kaiser Foundation Hospitals.
HPMG is the largest multispecialty medical group in the state of Hawaii. It consists of more than 600 physicians and providers who care for the Hawaii Region's 251,000 Kaiser Permanente members.
Prior to his election as HPMG president and EMD in July 2007, Dr. Sewell served as a hospitalist and chiefs to both the Departments of Continuing Care (2001–2004) and Hospital Specialties (2005–2006) at Kaiser Permanente's Moanalua Medical Center.
Dr. Sewell earned his medical degree from the University of California, San Diego School of Medicine. He completed his residency and chief residency at Legacy Good Samaritan and Emanuel Hospitals in Portland, Ore., where he was the associate program director of the Internal Medicine Residency Program and program director of Transitional Residency Programs. Dr. Sewell was named medical director for the Legacy Health System, where he was responsible for a full range of ambulatory and chronic care services, including the Legacy Clinics.
Dr. Sewell is board certified in internal medicine and is a fellow of the American College of Physicians. He serves as a board member of the Hawaii Health Information Corporation and the Hawaii Youth Symphony.