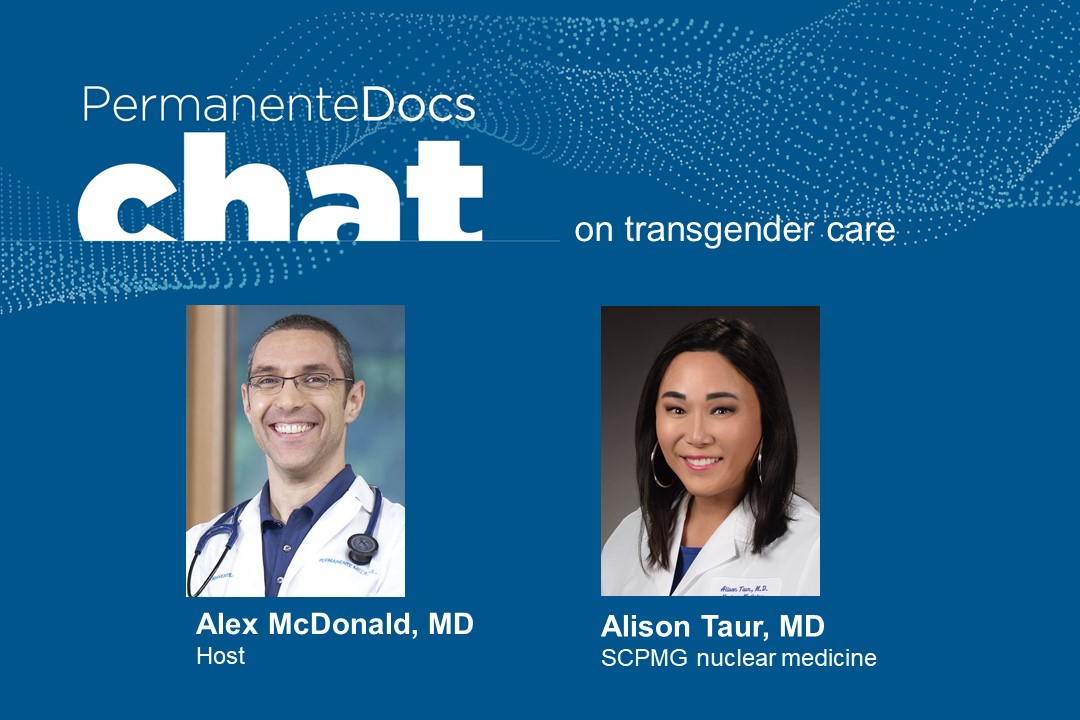 June 23, 2022: Discussion on transgender care
For Pride Month, we raise awareness about transgender care and how physicians can talk to patients with gender identity questions. Join this live chat with host Alex McDonald, MD, when he chats with Alison Taur, MD, on June 23, 2022, Thursday, at 12:30 p.m. PT/3:30 p.m. ET.
Guest
Alison Taur, MD, nuclear medicine physician, Southern California Permanente Medical Group.
Follow our Permanente Medicine Facebook page to be notified when we go live on Facebook.