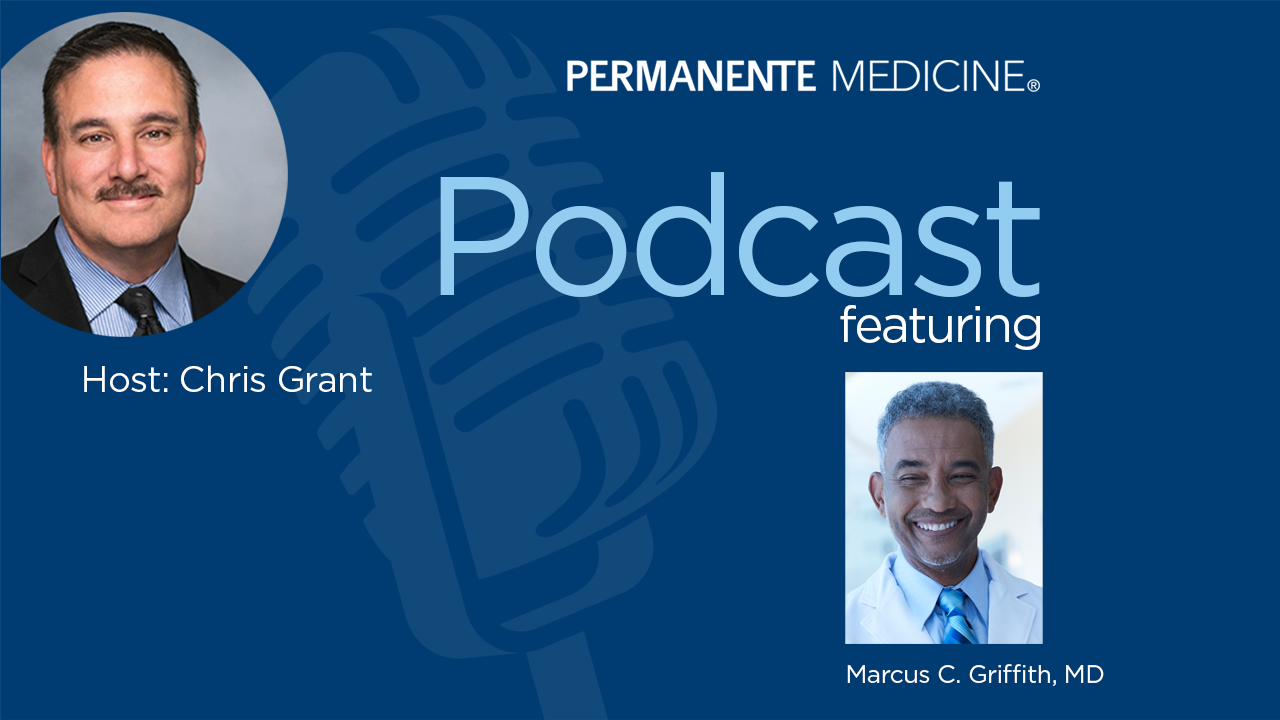 Joining forces to address COVID-19 vaccine hesitancy
Marcus C. Griffith, MD, offers insights on connecting with vaccine-hesitant people of color
In a special feature episode of the Permanente Medicine Podcast, host Chris Grant shares an American Medical Association interview from its Moving Medicine podcast with Permanente physician Marcus C. Griffith, MD. In a conversation with senior AMA news writer Sara Berg, Dr. Griffith, a psychiatrist and obesity medicine physician with The Southeast Permanente Medical Group, details the need for a unified effort among medical professionals around combatting COVID-19 vaccine hesitancy.
Dr. Griffith shares his work to address COVID-19 vaccine concerns through community and empathy. His work in this area began about 2 years ago when he helped The Southeast Permanente Medical Group with its flu campaign to address long-standing vaccine hesitancy in communities of color. With the onset of the pandemic, this work transitioned to speaking with historically marginalized racial and ethnic groups — such as Black, Hispanic, and Native American populations — about COVID-19 vaccine hesitancy.
We have to try to do all we can to encourage our docs to be open-minded and not be judgmental about those who don't get vaccinated, and then try to use your relationship with them to get them vaccinated."

— Marcus C. Griffith, MD
Note: You can read a full transcript of the interview with Dr. Griffith on the AMA website.
Listen to the podcast above, watch on YouTube, or download on iTunes. Connect with Chris Grant on Twitter at @cmgrant.