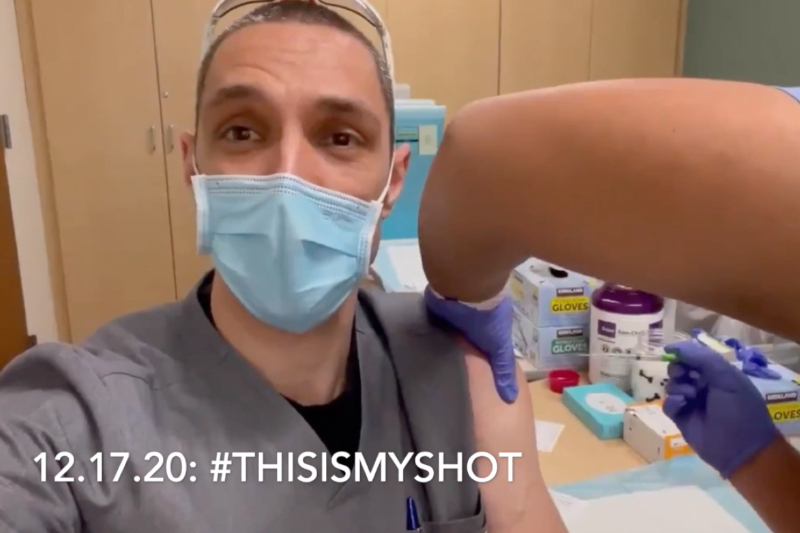 From the front lines: COVID video diaries
Alex McDonald, MD, shares pandemic reality on social media
As a surge in coronavirus cases engulfs California and other parts of the country, the toll on health care workers on the front lines is sometimes overlooked. Some physicians and health care workers are turning to social media to share their stories, shedding light on the seriousness and reality of the pandemic.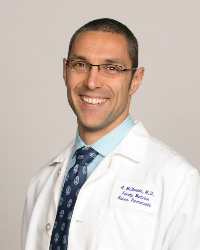 Alex McDonald, MD, CASQM, FAAFP, family medicine physician with the Southern California Permanente Medical Group, started sharing video diaries last month of his experiences treating COVID patients at Kaiser Permanente Fontana Medical Center. Normally specializing in family and sports medicine, Dr. McDonald is among many doctors reassigned to care for the rising numbers of COVID cases in hospitals.
Active on several medical society boards, Dr. McDonald is working with other physician leaders in the California Medical Association to educate the public about the COVID vaccines on social media. We asked Dr. McDonald to share his experiences with creating his COVID video diaries.
What inspired you to begin posting the video diaries?
I felt like the human cost and experience of COVID-19 was lost, and I wanted to show my colleagues and the public what it's really like on the front lines of COVID-19. This disease is so isolating and invisible to most of the public. The public needs to understand just how devastating COVID-19 is, and who else can share our story? People are numb to data statistics and have pandemic fatigue. My goal was to humanize the physician experience.
How critical is the physician voice right now?
Physicians remain a trusted and respected voice among the noise and rhetoric surrounding the COVID-19 pandemic. It's critical that physicians speak up and share their perspectives to ensure accurate and credible information about COVID-19 and the vaccines. This effort helped spearhead a digital grassroot movement — #ThisIsOurShot — to amplify health care workers' voices and build vaccine confidence and education. We have a unique opportunity to make our personal COVID-19 vaccination a public act of good for our patients and our communities.
What message would you like to send to your fellow doctors on the front lines?
I encourage physicians to share their real-world experiences with each other and the public — not only for their own mental health and wellness, but also for their patients and their communities. Physicians are critical to communicating and helping others understand the true impact of COVID-19 and the importance of following guidelines to keep themselves and families safe.
View a collection of Dr. McDonald's COVID diaries in the video below. You can follow him on Twitter at @AlexMMTri.
Note: The opinions expressed on social media by physicians are their own and do not necessarily represent the views of the organization. No medical advice is provided via social media.