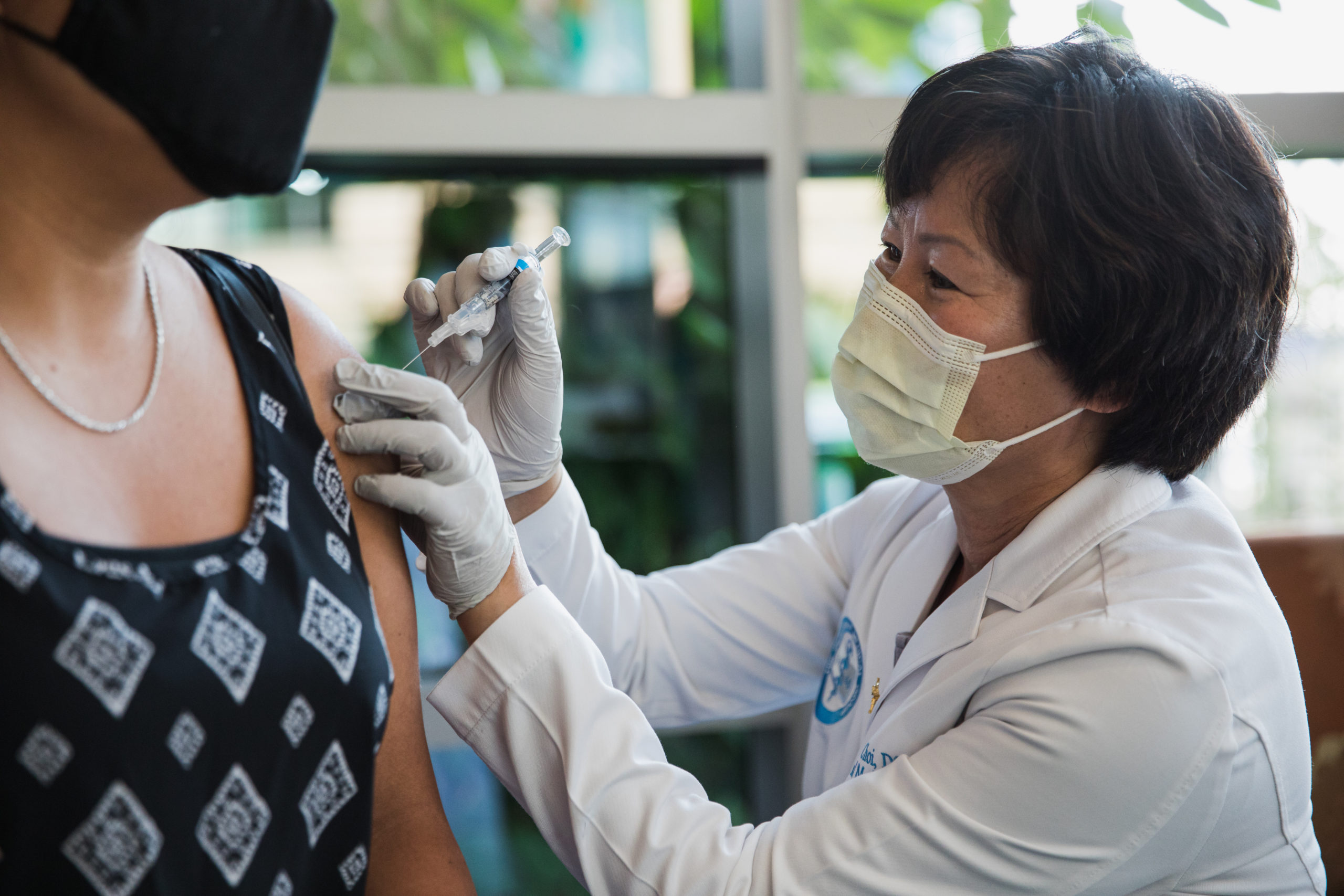 Flu season presents new challenges for physicians on COVID-19 front lines
This is the second of a two-part series highlighting the work of Permanente infectious disease physicians and emergency management specialists during the COVID-19 pandemic. Read part 1 here. 
Potential 'twindemic' top of mind for Permanente medical care teams
By Michael J. Green
The Permanente Federation
With the arrival of flu season, a new challenge presents itself as physicians and medical teams continue to address a COVID-19 pandemic that has surpassed 13 million cases across the United States. As the coronavirus continues to spread and the threat of a "twindemic" looms, expertise in emergency planning and infectious diseases is more important than ever.
At Kaiser Permanente, cohesion between Permanente emergency management and infectious disease specialists has been essential for patient care throughout the coronavirus outbreak. It's a relationship that ensures the Permanente Medical Groups (PMGs), which provides care to more than 12.4 million Kaiser Permanente members, have the resources and expertise to meet the pandemic head on.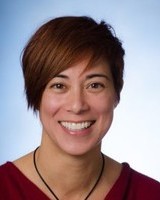 "Partnering with executive leadership and infectious disease, we coordinated everything from communications to supply management in a very quick and functional manner," says Vivian Reyes, MD, regional medical director of Hospital Operations for The Permanente Medical Group (TPMG).
The goal of emergency management in health care is mitigation, preparation, response, and recovery in the face of any kind of disaster or event, Dr. Reyes explains. "Emergency management lays out the structure so that organizations can move quickly and focus on what needs to be prioritized during a disaster response," she adds.
For the COVID-19 pandemic, Permanente emergency management specialists worked closely with Permanente infectious disease specialists — a partnership that has evolved through past responses to pandemic threats, including Ebola and Zika.
A possible 'twindemic'
Emergency management and infectious disease specialists are currently collaborating with departments across Kaiser Permanente to prepare for a potential twindemic of flu and COVID-19 this season.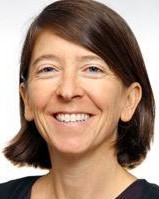 "We're expecting to see many more patients in the winter with respiratory complaints," says Trish Ramos, MD, physician lead for emergency preparedness at Northwest Permanente. "We're going to see people with symptoms that overlap between flu and COVID-19, which is very tricky."
Dr. Ramos adds that frontline doctors currently have several advantages that weren't available at the onset of the coronavirus pandemic, such as improved supply chains for personal protective equipment (PPE) and defined protocols advanced by the partnership between emergency management and infectious disease specialists.
There has also been a collaborative effort around promoting preventive measures that are effective for slowing the spread of both COVID-19 and flu, such as physical distancing and wearing masks. Additionally, Permanente physicians support ongoing efforts to encourage flu vaccinations among members throughout the communities Kaiser Permanente serves.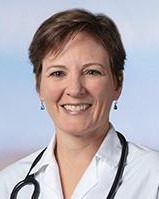 "We really want to make sure people are getting vaccinated for the flu because that will minimize the chance that we're going to see this surge of ill patients," says Amy Duckro, DO, infectious disease physician and director of Population Management for Colorado Permanente Medical Group.
Dr. Duckro adds that increased flu vaccination rates can free up capacity and resources in medical centers, helping Permanente doctors continue to provide high-quality care for COVID-19 patients.
A multipronged approach
A concerted effort is also underway to deploy established COVID-19 procedures during flu season. For example, several Kaiser Permanente locations have set up outdoor flu shot clinics to accommodate physical distancing.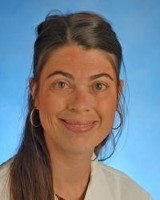 "This year a lot of flu vaccination is happening through a drive-thru setting in the same fashion as COVID-19 swabbing," says Mary Meyer, MD, an emergency management specialist and medical director of Emergency Management at TPMG.
Another strategy centers around lab research and testing for both COVID-19 and flu. The effort can help with sorting through potential confusion stemming from flu and COVID-19 patients displaying similar symptoms.
"We're sorting out the logistics for new testing platforms that integrate flu, COVID-19, and sometimes other pathogens," says Tarquin Collis, MD, chief of Infectious Diseases for Hawaii Permanente Medical Group. "This is an important problem to solve as we implement aggressive national goals around flu vaccine rates."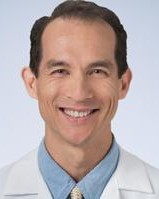 In many areas, Kaiser Permanente has implemented a combined test that checks patients for flu A, flu B, and COVID-19. In some cases, the test includes respiratory syncytial virus (RSV), another respiratory illness common during flu season that contributes to an increased number of patients in winter months, according to Dr. Meyer.
She adds that basic management of patient surges in the outpatient and inpatient settings is increasingly important right now. With primary care clinics shifting to telephone and video appointments, a significant part of surge planning includes amplifying the number of virtual and in-person visits available during flu season, she explains.
"The call center regularly plans every winter season to make sure they're prepped and ready for an influx of patients," says Dr. Meyer. "For situations where virtual care may not be an option, such as the hospital setting, a lot of work is being done to make sure we're adequately able to test, treat, and isolate patients while maintaining sufficient PPE supplies."
The path ahead
To better predict the impact of flu season, emergency management and infectious disease specialists are working together on assessing previous trends. By leveraging data from past flu seasons, Permanente physicians and medical care teams can better project the need for medical equipment, bed capacity, staffing, and other critical supplies at medical centers and ICUs.
"Using that modeling, we know what we're potentially looking at for this flu season," Dr. Reyes says. "By partnering closely with our infectious disease colleagues, we get a more complete picture of what's to come and how we can prepare at our facilities."
In addition to managing capacity and supply streams, there is also an organization-wide emphasis on supporting Permanente doctors and medical teams on the front lines. Permanente physicians have been called upon to care for patients through COVID-19, wildfires, tropical storms, and other exceptional circumstances this year, all while continuing to balance regular demands for patient care.
We really want to make sure people are getting vaccinated for the flu because that will minimize the chance that we're going to see this surge of ill patients.

— Amy Duckro, DO, Colorado Permanente Medical Group
"What's really difficult is we're trying to move back into what's supposed to be a normal care delivery model with all our quality initiatives, closing care gaps, addressing higher disease risks, and mitigating those risks, but we're still operating during a pandemic," Dr. Duckro says.
Flu season adds another layer to planning and will require medical staff to pivot their attention once again. With a finite number of physicians and frontline personnel, the role of emergency management in prioritizing workstreams is critical as winter approaches.
"We have a lot to be proud of working at this organization, and in the care we're able to provide for our members and each other," Dr. Duckro says. "We have such a rich network of highly qualified team members — between our researchers, lab personnel, nurses, logistics teams, physicians, and countless others — who should be celebrated and supported through this pandemic."
PMG COVID-19 updates
Here's a look at actions the PMGs have taken recently around flu and COVID-19, in addition to assessing and preparing for distribution of a COVID-19 vaccine across all areas where Kaiser Permanente provides care.
Colorado Permanente Medical Group
Managed increased testing demands and streamlined result management in light of dramatic increases in COVID-19 cases across Colorado.
Continued to encourage prevention measures and flu vaccination, particularly among health care workers, as increased numbers of COVID-19 exposures and illnesses threaten clinical staffing.
Improved member experience when visiting Kaiser Permanente's website kp.org, ensuring comfort and a sense of security when receiving care in medical facilities, and providing ongoing member support and education regarding safety precautions.
Hawaii Permanente Medical Group
Challenged by location in the middle of the Pacific ocean, HPMG anticipated supply needs with special attention paid to getting ahead of critical inventory such as PPE, testing kits, and medicines.
Expanded testing capacity through the region, resulting in improved patient care and staff safety.
Fostered a careful and thoughtful approach to analyzing data through treatment protocols and a close partnership with the Hawaii state Department of Health.
Mid-Atlantic Permanente Medical Group
Pioneered an innovative approach to caring for COVID-19 point-of-service patients by leveraging an interdisciplinary group of infectious disease, pulmonary, and hospitalist physicians.
Brought remdesivir trial to Holy Cross Hospital in March 2020 as one of the first medical groups in Maryland and have used the antiviral drug to help treat COVID-19 patients ever since.
Significantly increased testing capacity while cutting turnaround time to 24 hours or less.
Northwest Permanente
Promoted flu vaccination with drive-thru and walk-up clinics, giving about 10,000 flu shots a day (several thousand more than last year's average).
Expanded outpatient flu testing to help diagnose patients who present overlapping COVID-19 and flu symptoms more efficiently in the event that numbers rise throughout the region.
Building on success with flu in 2019, used machine learning to predict — and contact — Northwest Permanente patients at high risk for flu and COVID-19.
Southern California Permanente Medical Group
Continued promotion of the pillars for COVID-19 prevention: masking, social distancing, handwashing, and avoiding activities and/or places where people congregate.

Made recommendations for members around flu and COVID-19 testing and treatment.

Significantly increased testing capacity throughout region, including saliva testing.
The Permanente Medical Group (Northern California)
Administered flu vaccinations to members wherever and whenever they interact within the Kaiser Permanente system, leveraging population health experience and outreach programs to promote vaccination in alternative settings.
Responded flexibly and quickly to the changing dynamics of the COVID-19 situation, ramping up and down as surges waxed and waned.
Continued innovation with the introduction of multiplex testing to account for the twindemic and brought on additional lab testing equipment to meet the volume and need for timely reporting to ensure the clinical response is informed by accurate results.
The Southeast Permanente Medical Group (Georgia)
Drove a robust flu campaign, with a push toward increasing early vaccinations, as well as overall vaccination rates, especially for high-priority populations such as young children, pregnant women, people 65 and older, and racially and ethnically diverse populations.
Set up 11 drive-thru tents across the region where members can receive their flu shots from the safety of their cars.
Continued to focus on virtual care for flu season, including use of a workflow to help triage and manage patients with symptoms that might overlap with flu and COVID-19, with an emphasis on COVID-19 testing to effectively treat patients with flu-like illness through virtual encounters.
Washington Permanente Medical Group
Supported a strong flu vaccine campaign in order to prevent a twindemic, keep people safe, and avoid overtaxing the system.
Developed frequent and robust member communications to remind people to remain vigilant and maintain proper safety measures, especially during the holidays and winter when people typically congregate indoors.
Created a new COVID-19 division that shifts response planning from an emergent command center to an established division with corresponding resources; top priorities include maintaining employee safety and surge contingency planning as COVID-19 cases spike.