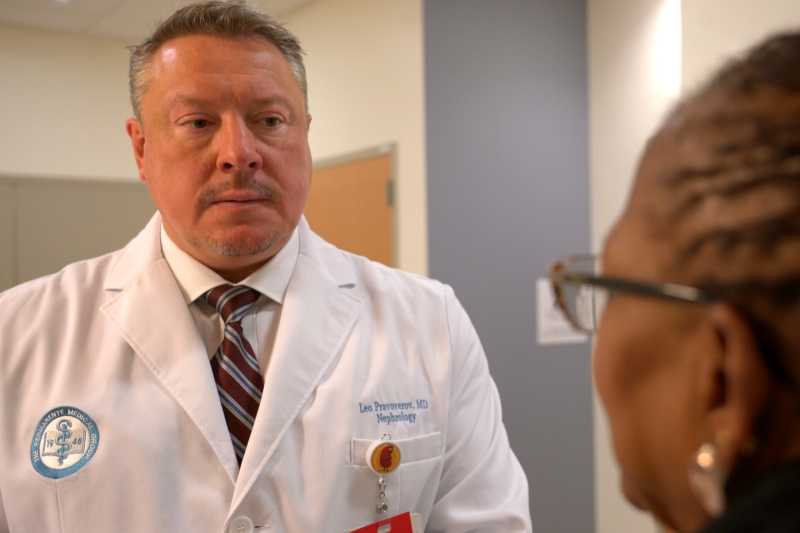 Fascination with kidney disease drives career in renal care
Leonid Pravoverov, MD, pushes to provide consistent, quality, end-to-end renal care across Kaiser Permanente
By Janet Byron
The Permanente Federation
For Leonid Pravoverov, MD, assuming leadership of Kaiser Permanente's National Renal Care Services initiative is the culmination of nearly 30 years of dedication to improving the lives of people with kidney disease.
"What fascinates me is the complexity of the condition itself, and the multiple conditions that are associated with kidney disease ­­— including diabetes, obesity, hypertension, heart disease, and heart failure," says Dr. Pravoverov, a nephrologist with The Permanente Medical Group in Northern California.
In March 2020, Dr. Pravoverov assumed a newly created physician leadership role to develop and execute a comprehensive strategy for kidney care across Kaiser Permanente, including disease prevention, the treatment of chronic and end-stage renal disease, transplants, and the lifelong continuum of renal care needs.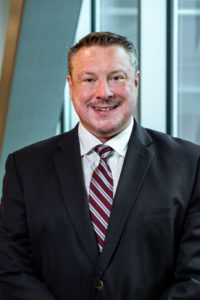 About 450,000 of Kaiser Permanente's 12.5 million members have been diagnosed with chronic kidney disease, in which the body's 2 kidneys lose their ability to filter wastes from the blood. The treatment of about 16,000 members with end-stage renal disease — when the kidneys fail and wastes must be removed from the blood externally or the kidneys replaced with transplanted organs — is complex and time-consuming, as well as costly.
According to the Centers for Disease Control and Prevention, about 40% of people with severely reduced kidney function are not aware that they have chronic kidney disease. In coming years, the renal care initiative seeks to identify people with undiagnosed or underdiagnosed disease and get them into treatment as quickly as possible.
"Chronic kidney disease can play into social determinants of health and the inequalities in health care that can result in a silent epidemic of kidney disease," Dr. Pravoverov says. "With the new renal care initiative, we can slow down the disease's progression and reduce the number of patients who actually reach the need for dialysis."
Early interest in kidney care
Born and raised in Moscow, Dr. Pravoverov graduated from Russia State Medical University with a surgical specialty and came to the United States in 1993 to work for the University of California, San Francisco, in its medical research laboratory. During his residency at Brookdale University Hospital in New York, he developed a special interest in kidney disease, dialysis, and transplantation, so he continued on as a nephrology fellow.
Having the capability to change people's lives is what drives me and my colleagues.

— Leonid Pravoverov, MD
After joining The Permanente Medical Group in 2004, he took on leadership roles in multiple local, regional, and national nephrology quality-improvement projects. Richard S. Isaacs, MD, FACS, co-CEO of The Permanente Federation and TPMG's CEO and executive director, says Dr. Pravoverov has the right combination of clinical and leadership skills to bring Kaiser Permanente nephrology care under one roof.
"Leo has been deeply involved in kidney transplantation, the expansion and redesign of TPMG's dialysis network, and implementation of the latest advancements in clinical research to improve care for patients with chronic kidney disease," Dr. Isaacs says. "With this extensive experience, he is expanding and further developing multiple areas of renal care services, enabling us to bring best-in-class kidney care across Kaiser Permanente."
Optimal Starts for end-stage renal disease
In 2020 Dr. Pravoverov received TPMG's Sidney R. Garfield Exceptional Contribution Award in recognition of his leadership of the Optimal Starts program, which aims to get patients with failing kidneys started on renal replacement therapy — via hemodialysis (in a center), peritoneal dialysis (at home), or kidney transplant — as early as possible.
Under Dr. Pravoverov's leadership, 39% of end-stage renal disease patients in Kaiser Permanente Northern California began renal replacement therapy using an Optimal Starts method in 2010, just 2 years after the program's initiation. That number grew to 50% by 2012 and 71% by 2020.
With peritoneal dialysis, patients learn how to filter their own blood at home while they sleep, rather than visiting a dialysis center 3 times per week. Dr. Pravoverov led a study in 2018 that found the rate of people voluntarily starting peritoneal dialysis rose safely from 15% to 34% over 10 years in Northern California.
"Having the capability to change people's lives is what drives me and my colleagues. We observe in a very real way how our coordinated efforts help people avoid complications and have a higher quality of life," he says.
End-to-end kidney care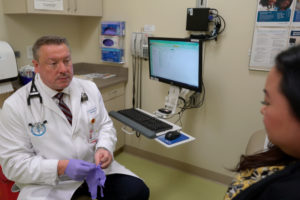 The National Renal Care Services team led by Dr. Pravoverov includes clinical and operational leaders who are working together to develop a national governance, leadership, and operating plan for renal care; and to design a comprehensive, end-to-end care model for kidney disease that will be implemented across all Kaiser Permanente regions.
In its first year, the team established new national contracts with major dialysis vendors that resulted in significant improvements in Kaiser Permanente members' access to quality dialysis services and substantial cost savings; and developed consistent quality-of-care measurements and targets across all regions.
"Where there is variability in care, there is also opportunity," Dr. Pravoverov says. "I've dedicated my career to improving the quality of renal care. To see these efforts come to fruition — it makes my job very fulfilling and satisfying."