2022 Remote Patient Monitoring Summit and Technology Showcase
October 27, 2022 @ 2:00 pm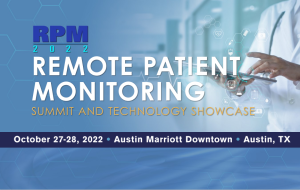 2022 Remote Patient Monitoring Summit and Technology Showcase.
Panel Discussion: Best Practices for Structuring and Implementing A Successful RPM Program.
Speakers
Vivian Reyes, MD, regional medical director of Strategic Hospital Initiatives, The Permanente Federation.
Sarah J. Bell, MSN, MHA, RN, nurse administrator, Mayo Clinic.
Gerard L. Coté, Ph.D, Texas A&M Regents Professor, Texas A&M University.