Edward M. Ellison, MD, addresses purpose-driven burnout in Harvard Business Review story
A new Harvard Business Review story on burnout quotes Edward M. Ellison, MD, co-CEO, The Permanente Federation, on the massive negative impacts of physician burnout, innovations to address it, and what leaders can do to prevent purpose-driven employees in their own organizations from suffering.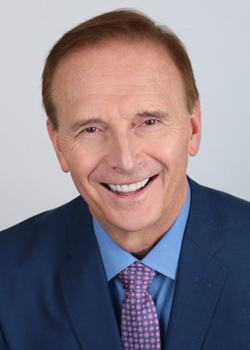 The story, "When Passion Leads to Burnout," notes that mission-focused executives, non-profit employees, teachers/principals, nurses, and physicians are some of the people most at risk for burnout. It quotes Dr. Ellison's writing in the Annals of Internal Medicine specifically on physician burnout.
"Beyond the anxiety, depression, insomnia, emotional and physical exhaustion, and loss of cognitive focus associated with physician burnout," he writes, "an estimated 300 to 400 U.S. physicians take their own lives each year" – a suicide rate dramatically higher than that of the general public, 40% higher for men, and 130% higher for women.
Based on a separate interview with Dr. Ellison, the story's author states that to balance harmonious versus obsessive passion, Dr. Ellison believes in leveraging new technologies – such as innovations in artificial intelligence and automation – to streamline medical record keeping. Dr. Ellison is also executive medical director and chairman of the board of Southern California Permanente Medical Group, which has developed programs to help its physicians efficiently use the electronic health record.
Dr. Ellison stresses that leaders can mitigate the "always-on" mindset, prevalent among purpose-driven employees, by being aware of when passion becomes a double-edged sword. "We need to teach people that setting boundaries is OK," he says. "It's not selfish. It's actually selfless. It allows you to be more effective at what you do, and to better [help] those you wish to serve."
To learn more, read the full story on the Harvard Business Review website.