Edward Ellison, MD, Shares Kaiser Permanente Approach to Medical Education in Modern Healthcare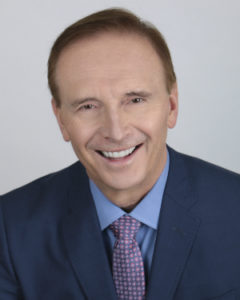 Are this country's medical schools teaching physicians compassion and how to interact with patients? That's the focus of a recent Modern Healthcare article, "Medical schools aim to make curricula mirror the real world," which quotes Edward Ellison, MD, executive medical director and chairman of the board of the Southern California Permanente Medical Group.
Dr. Ellison, who is a member of the board of the planned Kaiser Permanente School of Medicine and co-CEO of The Permanente Federation, shared a few details of the curriculum for the school. In the article, he notes that students will be asked to come up with solutions to a variety of complex, real world health issues as well as shadow Permanente doctors who work in the more than 30 safety net clinics that are part of Kaiser Permanente.
"Part of what we have to do is show medical students how to be leaders of change," Dr. Ellison says in the article.
To read the complete story, visit the Modern Healthcare website.