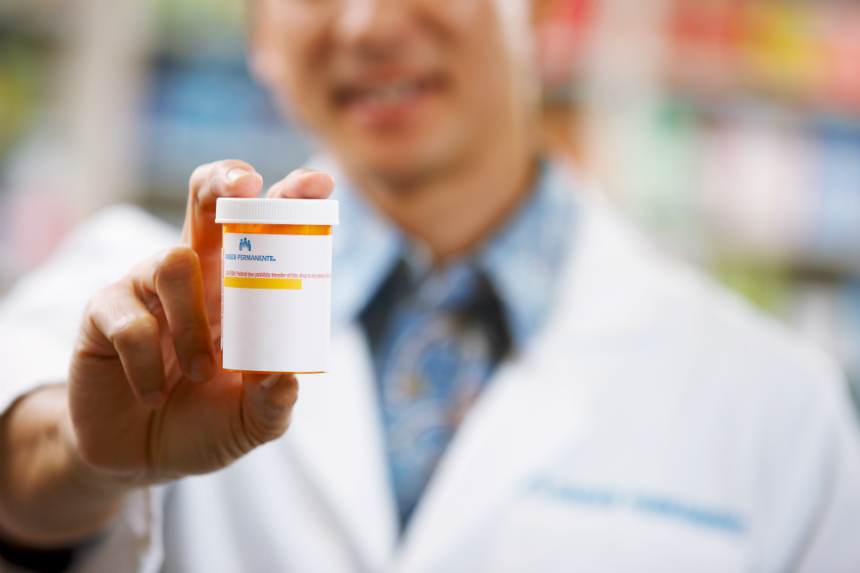 A Comprehensive Approach to Safer, More Appropriate Opioid Prescribing
The United States is in the midst of a public health epidemic, with more than 40 people dying each day from prescription opioid overdoses.
Health care systems are implementing policy and practice interventions in an effort to address the opioid overdose epidemic. Kaiser Permanente's Safe and Appropriate Opioid Prescribing Program was implemented in 2010, and is among the organization's most successful efforts to address the problem of opioid addiction, not only for members, but for the communities in which it operates.
The program, launched in the Southern California Region in cooperation with the Southern California Permanente Medical Group, is the focus of a study recently published in the Journal of Evaluation in Clinical Practice that shows a comprehensive, system-level strategy has the ability to positively affect opioid prescribing.
Kaiser Permanente members included in the study were ages 18 and older – excluding cancer, hospice, and palliative care patients.
Reductions were observed in all of the tracked outcomes:
30 percent reduction in prescribing opioids in high doses
98 percent reduction in number of prescriptions with greater than 200 pills
90 percent decrease in opioid prescriptions with benzodiazepines and carisoprodol
72 percent reduction in prescribing of Long-Acting/Extended Release opioids
95 percent reduction in prescribing of brand name opioid-acetaminophen products
Read more perspective on this issue in this column from study co-author Michael Kanter, MD.