CIO Patricia Conolly, MD, on How Kaiser Permanente Uses Electronic Health Records
In a recent San Francisco Chronicle article about the pros and cons of electronic health records (EHRs), Patricia Conolly, MD, chief information officer and executive vice president of Information Technology at The Permanente Federation, gave an example of how Kaiser Permanente is using technology to help patients.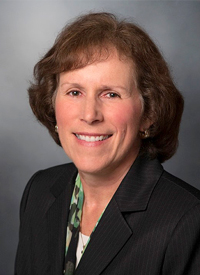 The article, "Why doctors hate electronic records—and what could change that," interviewed physicians in private practice and in academic health centers. Dr. Conolly, who is also associate executive director of The Permanente Medical Group and practices internal medicine in Oakland, shared Kaiser Permanente's early alert program, where an algorithm that combines vital sign monitoring and data pulled from EHRs can help to predict a patient's risk of rapid deterioration. If the algorithm detects that the patient is at-risk, physicians and care teams are alerted.
"If we can identify some, many or all of those patients before they experience that (negative) event, and can help avoid that event, then the view is one can reduce complications and reduce morbidity and mortality," Dr. Conolly said.
A Medscape survey reported 96 percent of physicians already use or plan to use EHRs, but 57 percent said the time spent decoding EHRs takes away from time spent with patients. Physician views on electronic health records ranged widely in the story.
Read the complete article on the San Francisco Chronicle website.