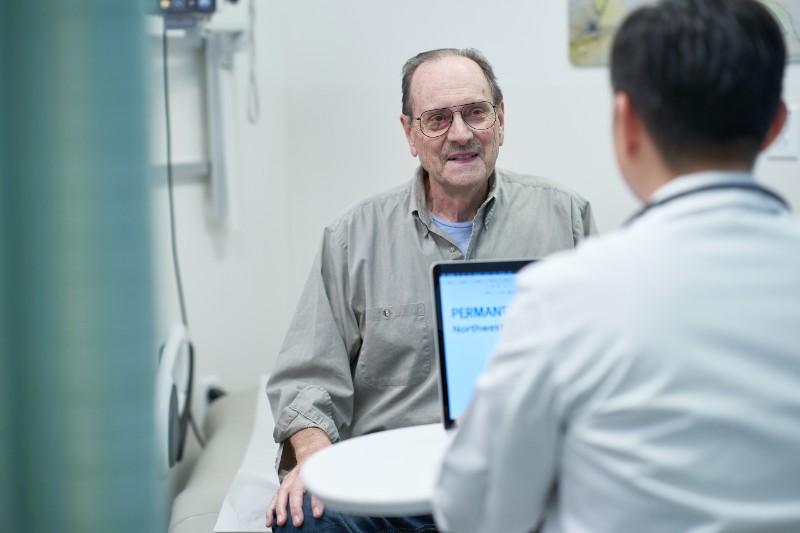 A holistic approach to medical excellence in geriatric care
Key takeaways
Permanente physicians use an integrated network to collaborate and provide high-quality geriatric care across specialties.
During the COVID-19 pandemic, the Permanente Medical Groups expanded geriatric care to better meet evolving needs of patients.
Pilot programs are in progress throughout the Permanente Medical Groups to better serve growing populations of aging patients.
By Michael Green
The Permanente Federation
At Kaiser Permanente, geriatric care revolves around a holistic approach that accounts for all facets of well-being for patients and members. Throughout the 8 Permanente Medical Groups, older patients and members benefit from unique programs and initiatives developed around primary care, specialty services, and community health.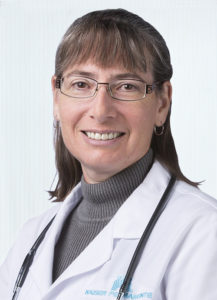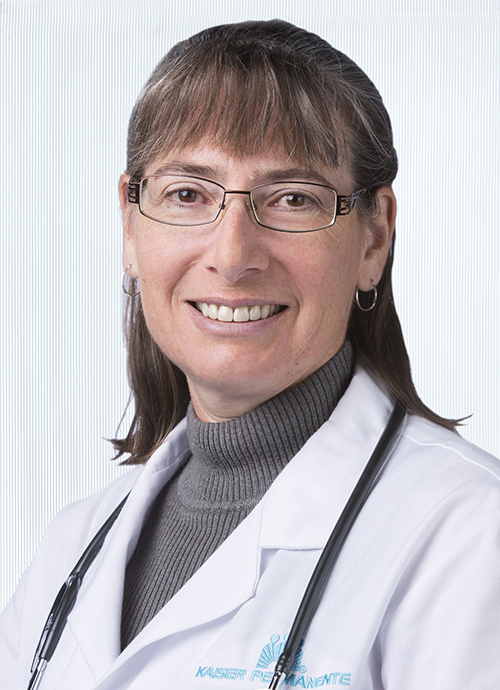 "That's one of the keys at the foundation of geriatric care and Permanente Medicine," says Wendee Gozansky, MD, vice president and chief quality officer for Colorado Permanente Medical Group. "Our ability to work across multiple departments helps us match care to needs of patients."
Kaiser Permanente's unique integrated system advances these efforts, allowing physicians to track the complex care needs of older patients and develop a plan customized to their needs across multiple touchpoints, with a focus on meeting them where they are in their homes and communities.
A high bar for excellence
Permanente physicians who specialize in geriatrics tend to the well-being of aging individuals so that they can enjoy a healthy lifestyle and maintain independence for as long as possible. Kaiser Permanente has distinguished itself in this area at a time when hospitals are being tested more than ever by the COVID-19 pandemic.
In Northern California, the Kaiser Permanente Fresno Medical Center recently became only the second hospital in the nation to receive Level 1 – Comprehensive Excellence Geriatric Surgery Verification from the American College of Surgeons. The verification distinguishes health systems dedicated to improving surgical care and outcomes for the aging adult population by establishing a verifiable quality improvement program with evidence-based standards focused on what is most important to patients.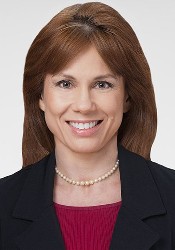 Key to Kaiser Permanente's exceptional performance is how doctors leverage an integrated network of care teams to seamlessly collaborate across specialties.
"Our geriatrics care relies on interdisciplinary collaboration across our integrated care network," says Carolin Hubbard, MD, a continuing care specialist focused on patients with complex needs at Hawaii Permanente Medical Group.
"We create plans of care with primary care and specialty providers, social workers, home health nurses and therapists, adult protective services, patients and their caregivers, and our hospice partners," she says.
Much of this work is made easier through innovative clinical tools that leverage information from Kaiser Permanente's electronic health record system, the largest private system in the world. Through it, Permanente physicians and care teams also have access to state-of-the-art population management protocols, registries, and a clinical library that lets them interpret and make sense of patients' health information — helping physicians and care teams meet a patient's specific needs.
"We have a robust set of tools that lay out a care pathway for providers to follow, including order panels, a smart set with note templates, and evaluation flowsheets," says Andrea Grace, MD, geriatrician and geriatrics program chief for Washington Permanente Medical Group.
"All of these are constructed to make guideline-directed care easier for our care teams, even if they are not a geriatric specialist," she says.
Meeting emerging needs
Kaiser Permanente has been at the forefront of expanding geriatric care to better meet patient needs as the health care landscape shifts during the pandemic. At The Permanente Medical Group in Northern California, a Skilled Nursing Facility Model of Care is emerging to help standardize admission, coordinate care, and establish a discharge process for patients who receive care in contracted nursing facilities. Additionally, the medical group expanded after-hours service to make care available 24/7 to better provide for patients' needs.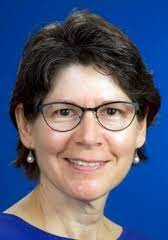 "In the last 2 years, we created a playbook for providing care for COVID patients in nursing facilities as well as assisted living facilities," says Marci Teresi, MD, geriatrician with TPMG who retired in late March.
"This allowed us to test and treat patients where they were with available therapeutics, discuss goals of care, and bring them to the hospital if needed," she says.
Dr. Teresi adds that in San Rafael, California, under the direction of infectious diseases specialist David Miller, MD, the Mobile Assessment and Testing Team was developed to care for patients in assisted living facilities and board-and-care facilities. The concept was adopted throughout Kaiser Permanente in Northern California during the pandemic.
According to Dr. Teresi, the medical group also adopted a new virtual technology that allows for video visits with expanding care teams, bringing in a nurse to support a remote physical examination. The technology helps doctors care for more patients and avoid overexposure to COVID. To further protect older patients during the pandemic, the medical group also rolled out an at-home vaccination program for those who couldn't travel to medical facilities.
Pilots in progress
According to a U.S. Census Bureau report funded by the National Institutes of Health, the number of Americans 65 and older is expected to nearly double over the next 3 decades. With this as a backdrop, pilot programs are in progress in all Permanente Medical Groups to better serve the growing populations of aging patients. These programs are fundamental to ensuring that Kaiser Permanente stays ahead of the curve when with its geriatric care offerings, physician leaders say.
We wanted to bring on these assessment tools to personalize treatment and provide evidence-based, multidisciplinary care that weighs the risks and benefits with our patients.

— Amit Arora, MD, The Permanente Medical Group
A few years ago, Washington Permanente Medical Group launched a pilot program for individuals who require partial care at home, most of whom are among the geriatric population. The program, called Medical House Calls, explores ways to offer high-quality cognitive impairment consultations, which can help identify diseases such as dementia or Alzheimer's, outside of medical centers.
"Many of these patients have complicated dementia that otherwise wouldn't qualify for home health," says Dr. Grace. "Yet they suffer from taxing effort to obtain ambulatory care."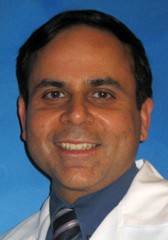 Within geriatric oncology, The Permanente Medical Group began a pilot program in Spring 2021 to better understand the potential risk for adverse reactions to chemotherapy treatment among older cancer patients. The program aims to develop an assessment tool that oncologists can use to decrease mortality rates among patients 65 years of age and older, a population that accounts for more than 50% of cancer cases in the United States.
"We wanted to bring on these assessment tools to personalize treatment and provide evidence-based, multidisciplinary care that weighs the risks and benefits with our patients" says Amit Arora, MD, oncologist with The Permanente Medical Group.
One "Geriatric 8" assessment is composed of 8 questions that determine a risk score associated with cancer treatment, and a separate "Cancer and Aging Research Group" test that uses a toxicity calculator to help predict side effects from chemotherapy, according to Dr. Arora. He adds that using these risk assessments can help doctors partner with patients to make informed decisions about cancer interventions based on quality of life.
A community-centered approach
Addressing the needs of older patient populations often extends beyond medical centers and into the community because many individuals 65 and older have ongoing care needs. At Colorado Permanente Medical Group, geriatricians and care teams are working closely with Kaiser Permanente's Institute of Health Research to study the most pressing needs for seniors outside of medical centers and identify programs that can help.
We see geriatric care as being care for the whole person and that person's family.

— Carolin Hubbard, MD, Hawaii Permanente Medical Group
This work led the medical group to spearhead a program that provides meals to seniors discharged from hospitals, helping them recover at home. The initiative was started in partnership with Project Angel Heart, a local nonprofit in Colorado dedicated to helping those who are ill get proper nutrition.
"These types of initiatives focus on the whole person and the long view of care," says Dr. Gozansky, who is also a senior clinician investigator with the Institute for Health Research. Additionally, she notes that Colorado Permanente Medical Group formed similar community partnerships with organizations such as the Alzheimer's Association.
At Hawaii Permanente Medical Group, a community outreach program was launched during the pandemic to provide older adults with engagement and social opportunities. As part of the program, Permanente physicians and administrative staff worked with a local high school to create online activities such as chair yoga, chair hula, trivia, and bingo for members of the community.
"We see geriatric care as being care for the whole person and that person's family, however they describe it," says Dr. Hubbard about her medical group's approach to geriatric care.
For geriatricians at Kaiser Permanente, it all comes back to the goal of offering timely, accessible care that caters to the individual and their community. This system of care — combined with support from friends, family, caregivers, and other individuals within an individual's network — is key to helping geriatric patients live their best lives.
Geriatric care throughout our medical groups
Here are additional ways Permanente Medical Groups are advancing geriatric care.
Mid-Atlantic Permanente Medical Group worked to improve complex care for seriously ill patients by developing enhanced touchpoints for case management, social support, pharmacy support, and physician coordination. This includes making longer appointments and ensuring efficiency to reduce the number of in-person visits needed to see specialists. The medical group is also currently piloting home palliative care through June 2022. The care coordination focuses on social determinants of health, connecting vulnerable patients to community services, transportation, and managing medication reconciliation.
Northwest Permanente streamlined and simplified communication with its Kaiser Permanente home health agency and contracted home health agencies through an innovative design: The call center is now staffed with geriatricians, as well as skilled nursing facility physicians and clinicians, who provide immediate access to nurses, therapists, and social workers who can visit patients' homes. Northwest Permanente's skilled nursing facility transitions of care program has focused on safe transitions of care from skilled rehabilitation back to home. Results have shown dramatic reduction in re-hospitalization rates with transition resources such as medication reconciliation, registered nurse care coordinator follow-up, arrangement of primary care follow-up, and a transitions hotline.
Southern California Permanente Medical Group's clinical department leaders are working together to standardize and optimize care for older adults with complex cognitive impairment within the medical group's network of Geriatric Memory Clinics. This endeavor aims to build capacity for new therapeutics in the future treatment of dementia. With sponsorship from its Medicare Executive Committee, the medical group's geriatric experts — in partnership with primary care, neurology, behavioral health, surgery, and hospital — are evaluating the care experience for people with dementia. The effort looks to integrate family and caregiver support and ensure that the unique needs of these members are met across all settings of care.
The Southeast Permanente Medical Group's geriatrics team, after reevaluating their scheduling template and its impact on clinic access, made updates to increase appointment slots. Additionally, more face-to-face visit appointments were opened to better meet the needs of patients and members. The medical group has also increased its focus on geriatric syndromes such as memory loss, urinary incontinence, falls, and frailty. Recently, a pamphlet was developed around urinary incontinence to better educate members on signs and symptoms and how to best manage this issue.