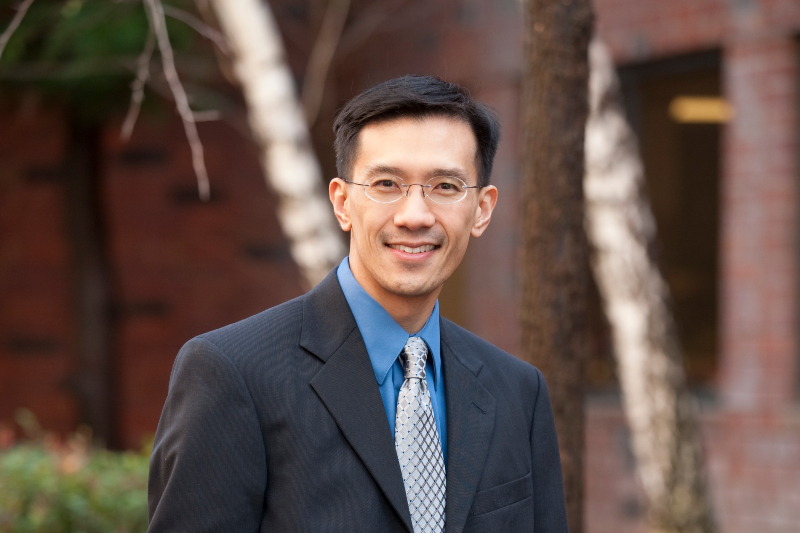 Ed Lee, MD, searches for answers in science and technology to improve patient care
By Benjamin Seto
The Permanente Federation
His fascination with science and the desire to help people led Ed Lee, MD, toward a career in medicine.
However, it was his curiosity about how things worked that increasingly connected him with technology and improving the way patients receive care. For the last several years he has held various leadership roles in technology with The Permanente Medical Group (TPMG) in Northern California, and this year was named TPMG's associate executive director overseeing technology and The Permanente Federation's executive vice president for information technology and chief information officer.
The Federation role gives Dr. Lee oversight of operational performance, technology integration, and innovation that support the work of the Permanente Medical Groups, whose nearly 23,000 physicians provide care to more than 12.3 million Kaiser Permanente members.
"I've always been curious about things; how they work and how they can be tweaked to make things better," says Dr. Lee, the youngest of 4 children who grew up in the San Francisco Bay Area. An older brother and older sister both went into medicine, and he could see the gratification they received from helping people who were ill.
Specializing in primary care
After graduating from medical school, Dr. Lee sought a residency program in internal medicine that was strong in primary care. "I knew early on I wanted to go into primary care," he says. "Like other specialties, special knowledge, skills, training, and experiences are needed to be a well-rounded primary care physician.
"To me, this rewarding specialty is about developing a wide breadth of knowledge on a large variety of medical conditions, caring for patients through a holistic approach, and the prospect of developing long-term relationships with patients that can span years and even decades."
After completing his residency in internal medicine at the University of California, Davis, Dr. Lee joined The Permanente Medical Group – coming full circle since he was born at the Kaiser Permanente San Francisco Medical Center.
The thing we want to do is make it as easy as possible for physicians to do what's in the best interest of their patients.
Working out of the Kaiser Permanente South Sacramento Medical Center, Dr. Lee says he was happy in the early stages of his career to focus on practicing Permanente Medicine. But it turned out that South Sacramento was the "alpha site" for the initial rollout of Kaiser Permanente's new electronic medical record (EMR) system – KP HealthConnect® – which was designed to support the organization's integrated care model of connecting the physician and entire care team with a patient's medical records.
"I was introduced to the electronic medical record quite early in my career with TPMG," Dr. Lee says. "The more I used HealthConnect, the more I understood its powerful ability to enhance the care of our patients."
Focusing on efficiencies and care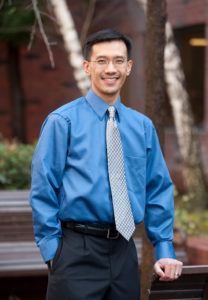 Dr. Lee soon discovered he could customize the electronic medical record to make it more efficient for him to provide care to his patients. "I've always been interested in building efficiencies, looking for opportunities to streamline workflows," he says. Dr. Lee quickly realized what helped him provide better care to his patients could also help other physicians, so he started getting involved with the organization's technology workgroups to share his thinking.
When it comes to health and technology, Dr. Lee says it's critical to get the perspective of clinical users and to involve them in the solutions. Drawing on his and other physicians' experiences with the electronic medical record resulted in the development of the KP HealthConnect Toolbar, which allows clinicians to perform tasks within the EMR using just a few keystrokes. Dr. Lee was recognized for his work developing the toolbar when he was named a recipient of the 2010 Sidney R. Garfield Exceptional Contribution Awards.
Over the years, Dr. Lee has been instrumental in developing processes and systems that have made it simpler and safer for doctors to provide care to patients. He created the original prototype of a phone app that allows Permanente physicians to consult with other physicians via phone, text, or video chat. The app is now called Clinician Connect, which Kaiser Permanente has been using in Northern California for the past several years.
On the horizon
At Kaiser Permanente, new technology is reviewed for its potential based on medical evidence and data before it's widely applied to care settings. Telehealth is one of those areas that is expanding rapidly within the organization. Some telehealth features now used by physicians and patients include remote monitoring for conditions such as hypertension and diabetes, and video visits that are used to provide patient choice and convenience. In 2018, Kaiser Permanente members scheduled 184,000 video visits, a 28% increase from the previous year.
Another area creating a lot of buzz in the health care industry is artificial intelligence, or AI. Several programs have been developed by The Permanente Medical Group incorporating AI, including algorithms to predict whether a hospitalized patient is at risk for deteriorating. Identifying those patients early allows the care team to intervene before they get sicker, which could mean the difference between life and death.
"We're always going to need doctors to care for patients and to provide the human touch," Dr. Lee says. "But artificial intelligence can help us identify diseases sooner so we can treat people earlier and prevent complications that might come later."
Technology and innovation continue to generate excitement in health care, especially among physicians like Dr. Lee who sees the potential for the future. He adds it's important for health care innovations to be created through a patient-centered lens using the context of the way care is provided by our physicians.
"I look forward to the new challenges that await us because I know there will be new technologies that we will bring in, innovate, and create to help tackle those challenges," he says. "The thing we want to do is make it as easy as possible for physicians to do what's in the best interest of their patients. In the end, Kaiser Permanente, our physicians, and, most importantly, our patients will benefit."