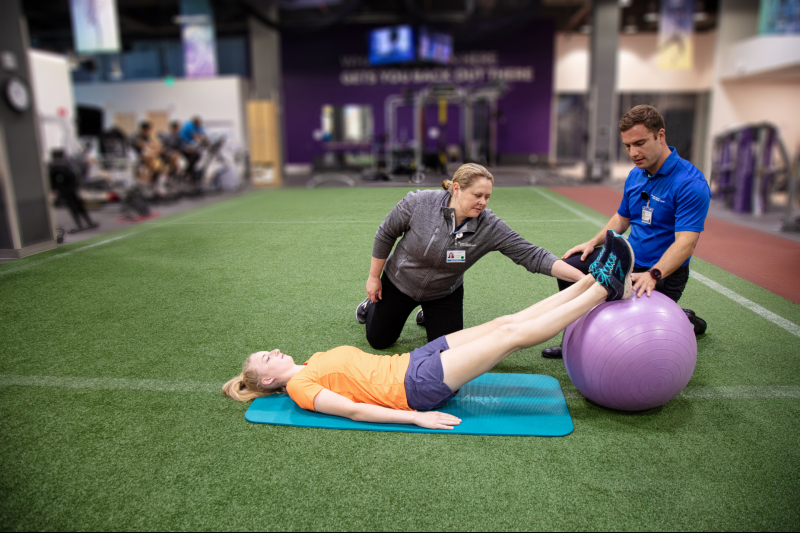 World-class care for athletes of all kinds
Kaiser Permanente's integrated model provides patients with high standards of sports medicine care to get them back in the game
By Michael Green
The Permanente Federation
For Kaiser Permanente's sports medicine physicians, athletes come in all shapes and sizes. Whether you're an NBA all-star in your early 20s or a gardening green thumb in your late 60s, any patient who seeks treatment through the Sports Medicine program receives the same high standard of coordinated care.
Sports medicine at Kaiser Permanente is focused on caring for patients who sustain acute and chronic musculoskeletal injury while participating in exercise, physical activity, or competitive sports. In addition to caring for amateur and professional athletes, Permanente sports medicine physicians and orthopedic surgeons provide specialty care for individuals who experience more common injuries that come from sports or other everyday activities, helping them maintain an active lifestyle.
Specialists where and when you need them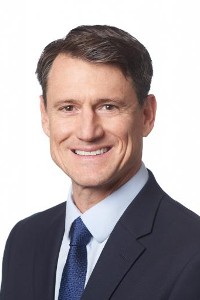 Sports medicine specialists work in care teams at multiple Kaiser Permanente locations, such as Seattle, Los Angeles, Orange County, and Fontana, Calif. Kaiser Permanente Northern California has one of the largest and most comprehensive sports medicine programs in the country, with nearly 100 board-certified and fellowship-trained sports medicine physicians and orthopedic surgeons who provide specialty care to a spectrum of issues that affect members who engage in sports and exercise.
"We're striving to be the largest and the best integrated sports medicine group in the world," says Todd Weitzenberg, MD, a physical medicine and rehabilitation physician with The Permanente Medical Group and chief of Sports Medicine at Kaiser Permanente Santa Rosa Medical Center. "We meet regularly to improve our operational aspects, so we can get patients in sooner, eliminate barriers, and improve access to care."
The specialists within the Sports Medicine program work as a team to deliver state-of-the-art care to patients in an integrated and coordinated manner, an approach that is unique to Permanente Medicine. This high-quality care is available to all Kaiser Permanente members – from elite, amateur, and professional athletes to weekend warriors and those simply looking to stay active.
"This is an important concept and practice for us," says Jason Brayley, MD, team physician for the Sacramento Kings National Basketball Association (NBA) franchise and medical director of Sports Medicine at Kaiser Permanente Northern California. "It's an honor to care for professional athletes, although we collectively believe the care we provide our members is performed with the same thorough approach that we take with any of our professional athletes."
Pioneering technology helps physicians use Kaiser Permanente's integrated care model efficiently in working toward best possible outcomes for their patients. Doctors in multiple locations can look at images together in real time, expediting care and leveraging a large network of specialists.
Evolving innovations
Mark Davies, MD, chief of Orthopedic Surgery at Kaiser Permanente San Jose and team physician for the San Jose Sharks, is co-chair of Sports Medicine with Dr. Weitzenberg. Dr. Davies plays a key role in overseeing the advancement of patient care across various areas, such as treatment of ligament damage.
"Some ligaments are traditionally more difficult to repair once they have been significantly injured," says Dr. Davies. "In the past, that often meant we had to rebuild or reconstruct them. This is a relatively invasive procedure. Now, with newer technologies, we can repair ligaments as a less invasive alternative."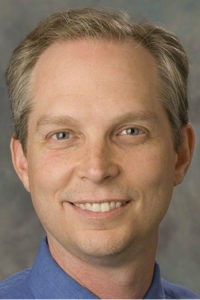 With ligament repair, the damaged ligament is internally braced and augmented using heavy-duty suture tape. Early results have shown that the process can lead to a faster return to action for athletes and higher patient satisfaction compared to traditional surgeries.
One of those traditional surgeries, for example, is Tommy John surgery – a procedure that replaces a torn elbow ligament (the ulnar collateral ligament) with a healthy tendon, often sidelining baseball pitchers for a year or longer. Early results using ligament repair as an alternative to surgery have shown that overhead throwing athletes may be able to return to play in about half the time, according to Dr. Davies.
Ligament repair is advancing throughout all of orthopedics, with Kaiser Permanente and its Permanente sports medicine physicians keeping up on the latest evidence and trends. It's just one example of how the program is innovating to drive better results in key areas of sports medicine such as injury treatment and prevention, concussion awareness, nutrition, and psychology.
The ability to provide more rapid diagnoses, more efficient treatment, and faster recoveries in these areas has powered Kaiser Permanente's clinical affiliation with multiple premier professional sports franchises.
"When a professional sports team chooses Kaiser Permanente to be the team's physicians, it's the highest vote of trust that's out there because they're trusting us to take care of their most valuable assets – their players," says Dr. Davies.
Champions in the community
Dedication to caring for professional athletes and the communities in which they play recently led to the Golden State Warriors naming Kaiser Permanente as its official team physician. The Warriors medical team is led by Robert Nied, MD, Kaiser Permanente San Francisco, and Chris Lehman, MD, Kaiser Permanente South San Francisco.
We're striving to be the largest and the best integrated sports medicine group in the world.

— Todd Weitzenberg, MD, Sports Medicine co-chair
Kaiser Permanente recently opened a second Northern California Sports Medicine Center. The state-of-the-art, 16,000-square-foot center at Kaiser Permanente Mission Bay Medical Center is staffed by Permanente physicians providing world-class care focused on injuries related to sports or recreational activities. The first Sports Medicine Center, located in Sacramento, California, opened in 2016.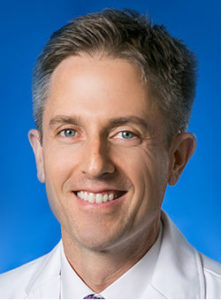 "There is a huge need for integrated sports medicine programs that promote active living and keep individuals and communities healthy, which in turn may well keep them from getting injured," says Dr. Davies. "Our program at Kaiser Permanente is a natural extension of our mission to improve the health of our communities because we support active people of all ages in doing what they love while also having the same expert physicians and physical therapists available to help our members return to these activities if they ever become injured along the way."
Many of The Permanente Medical Group's sports medicine doctors are also actively engaged in their communities, supporting community activities and programs while also serving as team physicians for local high school and college sports programs.
"We've had multiple events where we can introduce players to schools, talk about their approach to staying fit and healthy, and also enable the building and creation of parks and recreational areas that allow for a healthier lifestyle," says Dr. Brayley.
Kaiser Permanente has announced a number of community-driven programs in the San Francisco Bay Area. Initiatives geared toward supporting at-risk youth and improving physical fitness are already in place with more to come.
"I think one of the things we do as well as any organization is integrating with our communities," says Dr. Weitzenberg. "It's just another great way of showcasing what we all do every day to make our health care system the best."