Washington Researcher to Lead U.S. Preventive Services Task Force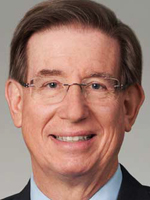 David C. Grossman, MD, MPH, a senior investigator at 
Kaiser Permanente Washington Health Research Institute
, has been appointed as chair of the 
U.S. Preventive Services Task Force
. Dr. Grossman also is a pediatrician at Kaiser Permanente Washington and a senior medical director for the Washington Permanente Medical Group. He will continue in all of these roles.
"We are pleased that Dr. Grossman has been named chair of the U.S. Preventive Services Task Force," said Eric B. Larson, MD, MPH, executive director and senior investigator, Kaiser Permanente Washington Health Research Institute, and vice president for research and health care innovation, Kaiser Foundation Health Plan of Washington. "He has accomplished much as a member and vice chair of the task force, and we look forward to the work of the task force under his leadership."
The Preventive Services Task Force is an independent, volunteer panel of national experts in prevention and evidence-based medicine. Members come from many health-related fields, including internal medicine, family medicine, pediatrics, behavioral health, obstetrics/gynecology and nursing.
Dr. Grossman was previously appointed vice chair in March 2015 and served as a member of the group from January 2008 to December 2013. He is a board-certified pediatrician recognized for his research on clinical preventive services, injury prevention, and Native-American health. He also is a professor of health services and adjunct professor of pediatrics at the University of Washington.
Learn more about Dr. Grossman and all members of the task force.