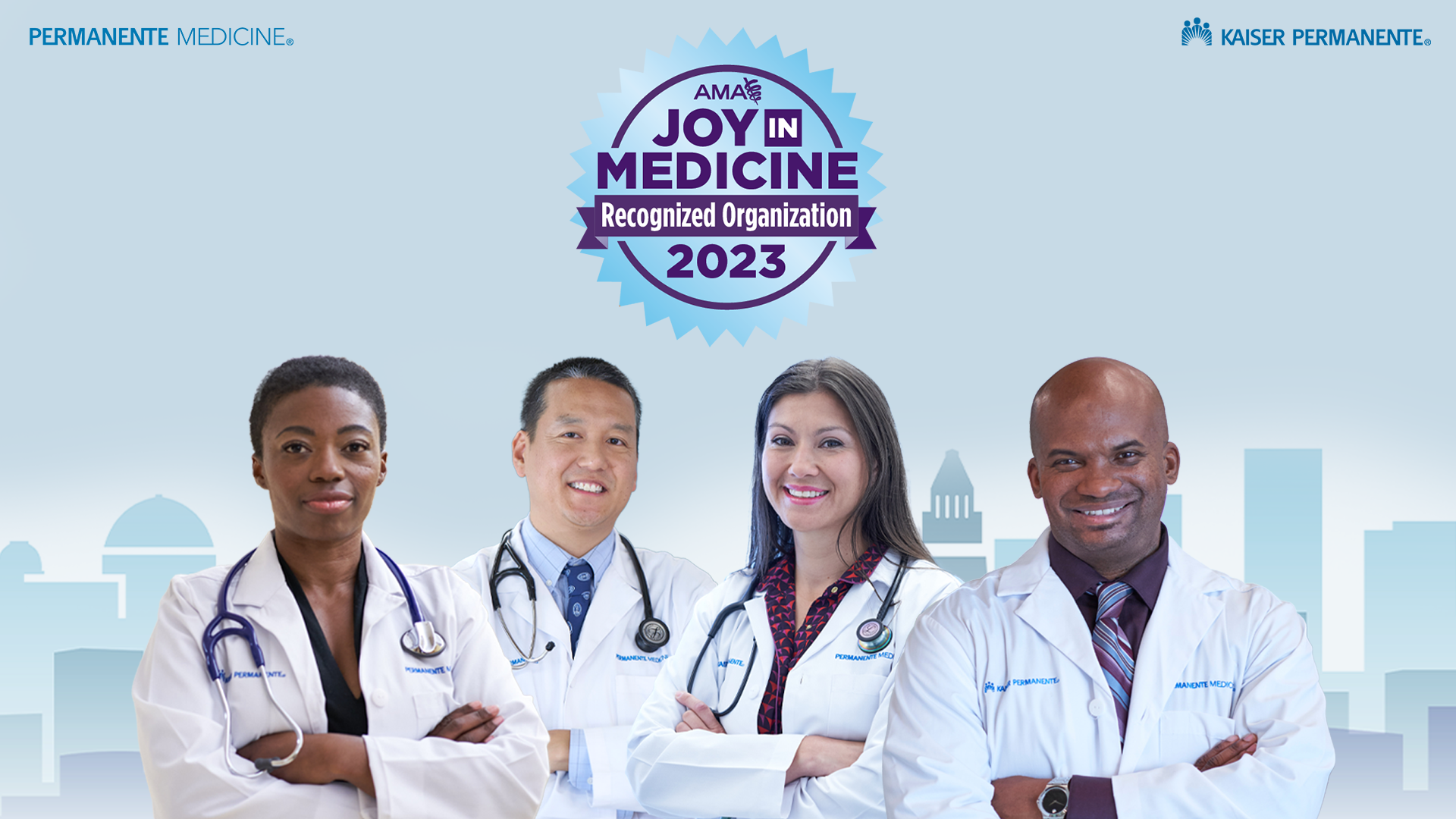 The AMA recognized 4 Permanente Medical Groups for continuing efforts to support physician wellness with 2023 Joy in Medicine™ recognitions.
The Permanente Federation's new co-CEO speaks with the AMA about value-based care and how it supports preventive care, and ways to reduce physician burnout.
Permanente physician leader Maria Ansari, MD, talks to Becker's Healthcare Podcast about how health care innovations can help solve the physician jobs issue.