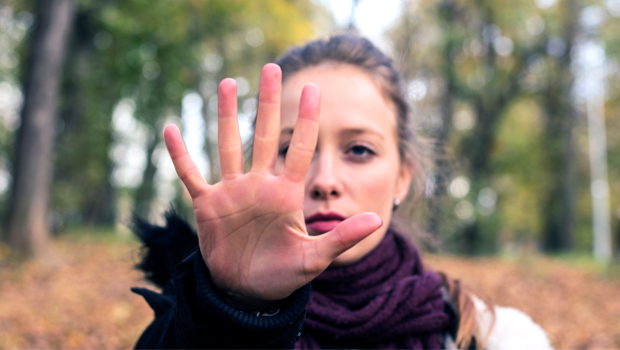 Stopping violence: What can health care do right now?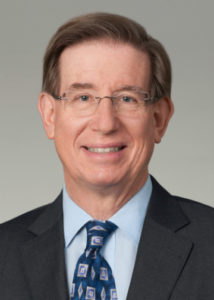 Mass shootings in Las Vegas in 2017, Parkland in 2018, and recently El Paso and Dayton make headlines. These events capture our hearts and raise awareness about firearm violence, but are only the tip of the iceberg of violence in society.
Although U.S. violent crime rates are stable overall, violent death rates are rising after declining for decades. In 2017, the United States had more than 19,500 homicides and 47,000 suicides. Only a tiny fraction involved mass shootings.
Injuries from violence often require treatment, so Kaiser Permanente and other health systems are affected by U.S. violence. We also have an opportunity to be part of the solution.
Health Affairs, a journal that covers health policy, thought, and research, just devoted an issue to violence. With Bechara Choucair, MD, Kaiser Permanente's chief community health officer, I wrote about the burden of violence on the U.S. health care system. Bechara and I co-chair the recently launched Kaiser Permanente Task Force for Firearm Injury Prevention.
Here's a summary of our thoughts on how violence affects American health care in workload, costs, and security, and how we can respond.
The health system burden
Our patients and families who experience violence bear the greatest burden. Caring for them is paramount. To provide the best care, we need to examine the impact of violence on the health system and work to reduce it.
Workload
Violence raises the demand for health services. About 2.3 million people in 2017 were treated in emergency rooms for violent injuries. This is not counting people who died before treatment, often because of incidents involving guns.
Patients may need emergency care because of self-directed violence such as suicide attempts, interpersonal events such as intimate partner violence, or episodes involving both. Regardless, acute care for violence affects emergency departments, hospitals, and trauma care centers. Health care systems provide rehabilitative care, including for the psychological impact of violence, which can manifest as depression, substance abuse, and post-traumatic stress disorder.
Costs
Violence adds $7.7 billion to our collective annual health care bill. For example, hospitalization costs are estimated to be 25% higher for an assault than a nonviolent injury.
The United States spent an estimated $2.3 billion in 2005 in hospital costs because of violence. And more than 40% of costs for a violent injury come after hospitalization. Violence has a long-term financial impact on families, employers, health systems, and communities.
Although Medicaid provides some support, hospitals had more than $750 million in uncompensated costs from violence in 2016. Another cost is preventing violence onsite, which consumes 20% of hospital security costs.
Workforce
Health care workers experience almost 5 times higher workplace violence than private industry employees. A survey of 3,500 U.S. emergency physicians showed nearly half had been physically assaulted at work, nearly all by patients. Alcohol or drugs were often a factor. Physicians also strongly agreed that violence in health care settings affects care. In addition, nurses and physicians have high rates of suicide.
Our response
These distressing trends motivate us to reduce violence in our communities.
Effective interventions to prevent violence
Preventing violence is clearly better than treating people for its aftereffects. Screening for risk of suicide, youth violence, sexual assault, intimate partner violence, and other factors could protect patients and health care workers.
The Kaiser Permanente Washington Health Research Institute (KPWHRI), Kaiser Permanente Washington, and Washington Permanente Medical Group are leading in primary care screening for depression, high-risk alcohol use, and risk of suicide. Our findings will help guide effective clinical changes to protect us all from violence.
Evidence-based workplace safety
To increase safety for employees and patients, Bechara and I recommend obtaining evidence on what is most effective. For example, behavioral approaches such as de-escalation training, environmental measures such as guards, or a combination.
Community collaborations
Community health needs assessments, which are required for tax-exempt hospitals under the Affordable Care Act, are an excellent opportunity to address violence at multiple levels. Assessments can identify community risks for violence so Kaiser Permanente regions can work with local leaders and public health departments to align community-benefit activities to reduce them.
Research efforts
Kaiser Permanente is working nationally to reduce violence. We proposed and supported a U.S. National Academies of Science, Engineering and Medicine workshop on health system interventions to prevent firearm injuries and death. We just invested $2 million in research to reduce firearm injury. Three projects in the Kaiser Permanente regions of Colorado, Southern California, and Washington will study a web-based educational tool about safe firearm storage, risk-prediction models and opportunities to prevent firearm-related injuries and death, and integrating firearm suicide prevention into care.
The Kaiser Permanente Task Force for Firearm Injury Prevention is part of a workgroup that is implementing clinical strategies and tools across Kaiser Permanente to reduce firearm violence in a variety of settings.
KPWHRI, Kaiser Permanente Washington, WPMG, Kaiser Permanente, and our Task Force are investing in bold steps to reduce violence. We hope the return will be relieving the burden of violence on costs, workload, and worker and patient safety.
On Thursday, October 10, 2019, in Washington, D.C., from 6 to 10 a.m., Pacific time, Health Affairs will hold a briefing on "Violence and Health." Register to attend in person or view the webinar.
David Grossman, MD, MPH, is senior investigator at Kaiser Permanente Washington Health Research Institute, senior associate medical director of Market Strategy and Public Policy at Washington Permanente Medical Group, and is a Permanente pediatrician. This is reprinted from the KPWHRI blog.