Sharing Permanente Medicine Advice for Diabetics When Traveling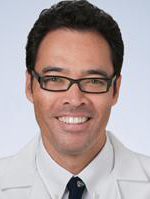 Summer is a busy travel season, but it can be especially challenging for people with diabetes who need to travel with medications and have to face the ever-changing rules of airport screenings.
A Washington Post article, "Flying with diabetes: What you need to know," provides helpful tips and advice from a variety of experts, including Johnnie Yates, MD, a family medicine physician with the Hawaii Permanente Medical Group's travel medicine service. Dr. Yates, who is also board certified in hospice and palliative medicine, works at our Kaiser Permanente Moanalua Medical Center in Honolulu.
In the article, Dr. Yates recommends that patients carry copies of their prescriptions with their medication. "The prescription and medication labels should match the name on your photo ID. Also, check with your airline about travel restrictions regarding insulin, insulin syringes and blood-glucose testing supplies," he says.