Shari Chevez, MD, discusses COVID-19's impact on Latinx community in AMA video panel
Shari Chevez, MD, a pediatrician and regional lead for equity, inclusion, and diversity with the Southern California Permanente Medical Group, recently shared insights in the American Medical Association (AMA) COVID-19 Update video series on how and why COVID-19 is having a disproportionate impact on the Latinx community.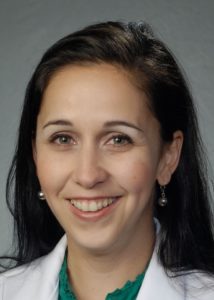 "There's no denying that [due to] the essential worker role that so many of our Latino people play in the United states – in service, in production, in construction, in the maintenance industry, etc. – the pandemic has placed a huge responsibility squarely on their backs," said Dr. Chevez, noting that such workers typically do not have the option to shelter at home. "They are now sick, they are now testing positive because of that role that they've played in our society."
A recent report published by the Centers for Disease Control and Prevention indicated that in instances where the ethnicity of coronavirus victims was known, 33% were Hispanic, 22% were black, and 1.3% were American Indian or Alaska Native – all disproportionately bigger shares compared to their representation in the United States population, where they represent 18%, 13%, and 7%, respectively.
While well-meaning, guidance to stay safe by sheltering in place is difficult for many Latinx individuals and families to quarantine at home if they get sick. Dr. Chevez related an example of a woman she had read about who worked in a meat packing plant in Los Angeles.
"She's a mother, she lives in a one-bedroom apartment with her children and her husband," said Dr. Chevez. "She got sick and so she was told to quarantine, but to quarantine for her meant wrapping a bunk bed that her family shares in the bedroom in plastic," so as not to infect her family members. "So, the concept of shelter at home and quarantine … apply differently, based on where you stand, particularly in the Latino community."
She said the challenge in addressing equity is that there's currently no system in place. "In our American society," Dr. Chevez said, "there is not a model for equity – not in health care, not in education."
Lacking a template to guide them, health care organizations need to explore heady questions that may help them address such systemic inequities, she suggested. For example, is inequity "related to diversity and representation in our workforce? Is it related to the socioeconomic status of our patients?" Dr. Chevez asked. "I think there is a mindset shift around what are the reasons inequity exists…and if we stay focused on that, we will make a difference."
Watch the 2-part conversation in the videos below.
Part 1

Part 2