Self-quarantine only when COVID-19 symptoms appear, Federation leader Nancy Gin, MD, tells L.A. Times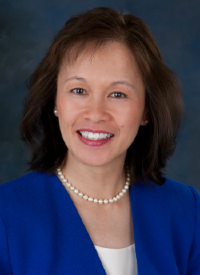 People should only quarantine themselves when COVID-19 symptoms start to appear, Nancy Gin, MD, chief quality officer for The Permanente Federation, explained in a story published today in the Los Angeles Times.
The story, "Coronavirus self-quarantine: When and how to do it," looked at the circumstances under which people should self-quarantine or isolate themselves to avoid transmitting the new coronavirus that causes COVID-19. Dr. Gin said only people displaying symptoms of COVID-19 or another respiratory illness need to quarantine themselves.
"We have to keep living our lives, and by and large we should be able to," said Dr. Gin, who is also medical director of quality and clinical analysis for Southern California Permanente Medical Group. "We need to respect this coronavirus, but not fear it."
Self-quarantine is separating yourself from others if there's a high chance that you've been exposed to an infectious disease, the article noted; isolation is when you avoid people because you have symptoms and don't want to expose others.
Gin said that people who are self-isolating can have brief interactions with other people, such as accepting a food delivery or signing for a package.
"It's 15 minutes of close face-to-face time that puts people at risk or two hours or more of contact in a contained environment," Gin said in the article. "If you walk your dog and pass your neighbor, that's fine."
To read the full story, visit the Los Angeles Times site (subscription may be required).