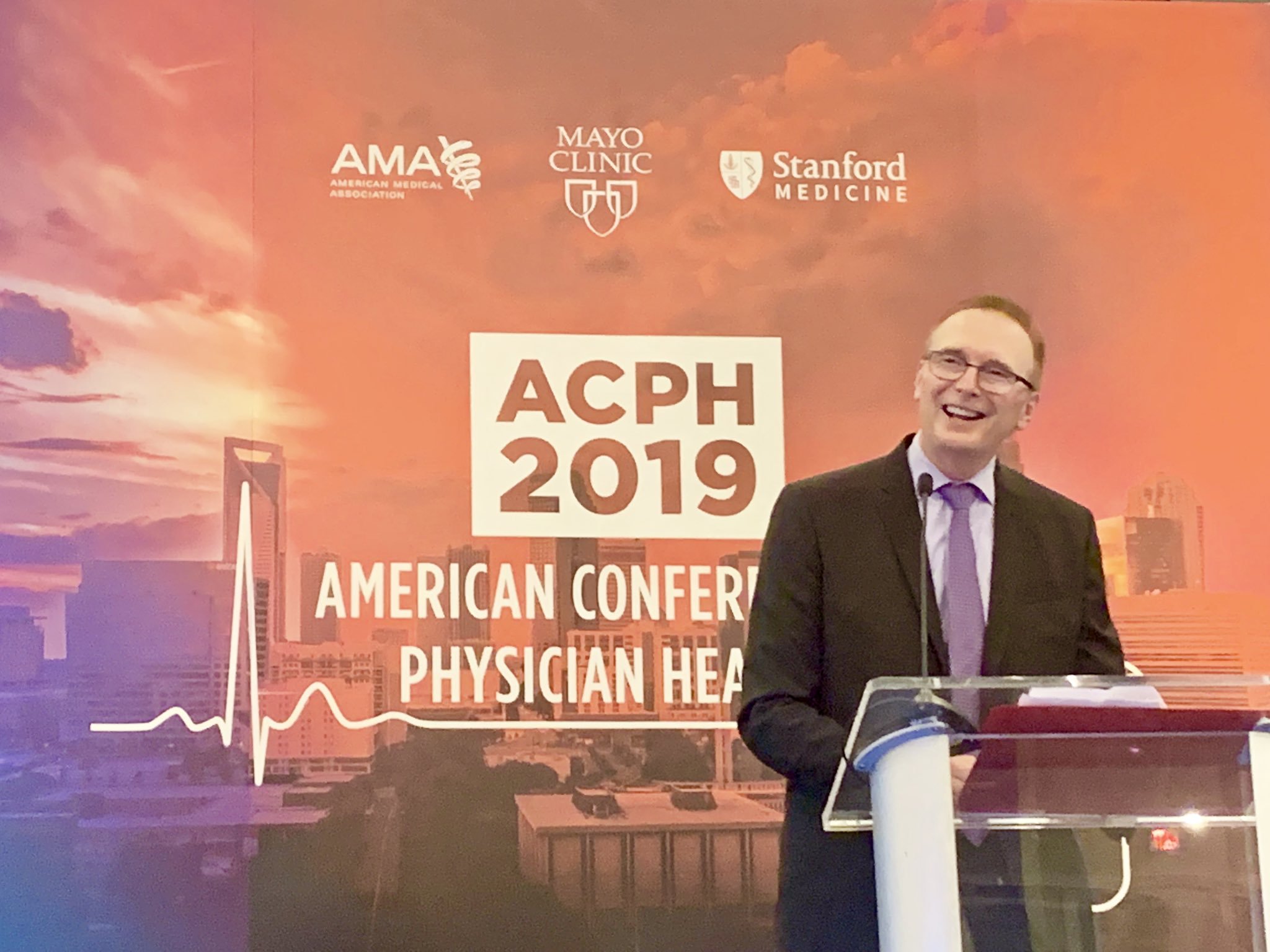 SCPMG receives AMA honor for addressing physician burnout
Southern California Permanente Medical Group (SCPMG) received recognition from the American Medical Association (AMA) at the 2019 American Conference on Physician Health (ACPH) this past weekend for its exceptional efforts to address systematic causes of physician burnout. SCPMG was one of 22 health care organizations receiving the AMA's "Joy in Medicine" recognition.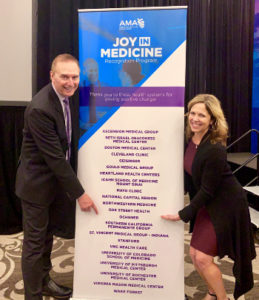 The theme of this year's ACPH conference was "Activating health system change to promote physician well-being." The annual conference aims to promote scientific research and discourse surrounding health care system infrastructure and how organizations can help combat burnout and promote well-being. Several physician wellness leads for the 8 Permanente Medical Groups attended the conference.
SCPMG received bronze-level recognition for its efforts to promote physician well-being. Organizations were judged on six categories – commitment, assessment, leadership, efficiency in practice, teamwork, and support – and had to demonstrate competencies in at least five of the six. SCPMG's work to address purpose-driven burnout was also recently highlighted in a Harvard Business Review story that quoted Edward Ellison, MD, SCPMG's executive medical director and chairman.
For the full list of winners, please visit the AMA website. And read more in these Becker's Hospital Review and Medical Economics reports.