Sameer Awsare, MD, discusses Permanente perspective on biosimilars
Sameer Awsare, MD, associate executive director for The Permanente Medical Group, shared in Biosimilars Development how Kaiser Permanente is a leader in the use of biosimilars.  
With its integrated structure, Kaiser Permanente is unique in its ability to efficiently adopt new biosimilars for its members to make prescriptions less expensive. According to Dr. Awsare, the prescribing of biosimilars is about maximizing well-being for patients, not profits.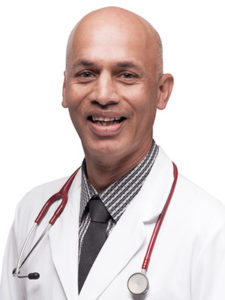 "We don't want to have finances mixed up with clinical evidence," Dr. Awsare said. "We will choose the medicine that is best for the patient — whether that be a more expensive novel drug or the more cost-effective biosimilar. Ultimately, we don't want to lose the trust we've built with our patients."
Biosimilars are identical copies of an original product made by a different company with no clinical, meaningful difference from their brand name counterparts.  Biosimilars have high molecular complexity and – just like the original products known as "biologics" – are derived from living organisms, which is an important difference from generic drugs, most of which are composed of small molecules.
Dr. Awsare also commented on the importance of providing reassurance to patients when it comes to a biosimilar's clinical equivalence. One question that Dr. Awsare often answers is if patients can switch back to their old medication should a biosimilar not work.
"I do tell them that should the biosimilar not work as well, they can switch back to the originator," Dr. Awsare said. "We're making this transition in their best interests; this isn't solely about finances."
As the use of biosimilars continues to increase, Kaiser Permanente plans to investigate whether pharmacist outreach to patients has an impact on overall adherence to the medication. Initial data shows that fewer patients went back to the originator treatment after consulting with the pharmacist in Northern California, compared to those who did not interact with the pharmacist.
Read the full story on the Biosimilar Development website.