Sameer Awsare, MD, discusses leveraging technology to provide 24/7 health care access
Sameer Awsare, MD, FACP, associate executive director of The Permanente Medical Group (TPMG), was quoted in a recent Modern Healthcare story on the rise of concierge services and innovative, technology-based access to health care in the San Francisco Bay Area.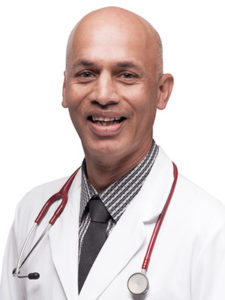 The trend is driven by the high cost of living in the San Francisco metropolitan area, in part due to a technology sector that includes some of the region's largest employers, including Apple, Facebook, Google, and Intel.
The story, titled "San Francisco Bay healthcare: A story of haves and have nots," notes that people who spend their days propelling humanity into the future expect innovation in other aspects of their lives.  That dynamic has sped the demand in San Francisco for health care that can be delivered whenever and wherever, using cutting-edge technology.
Concierge-level practices are now meeting some of this health care demand, the story notes. Most do not accept health insurance and charge patients monthly or annual membership fees that can run into tens of thousands of dollars. Such practices cater to a patient population that wants close relationships with their doctors and 24/7 access.
Dr. Awsare pointed out that TPMG also provides 24/7 access, whether by secure message, phone, video, or in-person visits. Last year, Dr. Awsare says, the medical group delivered almost 5 million telephone visits, more than 23 million secure messages, and almost 100,000 video visits to Kaiser Permanente members in Northern California. He added that 70% of the medical group's dermatology visits are now conducted virtually, through emailed photos or video.
Read the full story in Modern Healthcare (subscription may be required).