Ruth Chang, MD, shares advice for promoting physician wellness in AMA Q&A
In a recent Q&A with the American Medical Association, Ruth Chang, MD, MPH, family medicine physician and chief people officer with Northwest Permanente, discussed her medical group's efforts to prioritize wellness for patients and colleagues.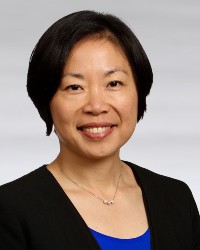 "I will give the credit to our president and CEO, Dr. Imelda Dacones," said Dr. Chang. "When she came into her role, she was really thinking about what we can do to help support the people of our organization and best take care of them — so, taking care of the people who take care of our patients."
Under Dr. Dacones' leadership, she said, a people strategy was created at NWP, which includes 4 key pillars: wellness and resilience; equity, inclusion, and diversity; talent acquisition; and leadership development. With a focus on these areas of well-being, Northwest Permanente has been named an "Oregon Healthiest Employer" by the Portland Business Journal for 6 consecutive years.
"With a culture of wellness, we've built a big group of people who have self-identified as wellness guides," Dr. Chang said. "Across departments, hospitals, and different medical office building locations, we have local folks who are really promoting this cause and encouraging their colleagues to be thinking about wellness, encouraging colleagues to take care of themselves."
Dr. Chang said NWP continues to put resources into improving physician and clinician wellness. These include a peer-support program for physicians and clinicians who suffer unexpected adverse outcomes, dedicated resources to help employees save time and work more efficiently, and courses on personal resilience and wellness.
"Those are the programs we've built around the model," she added. "Ultimately, the target is that we experience more joy at work."
To read the entire article, visit the AMA website.