Robert Sallis, MD, shares advice on finding the right balance for exercise during coronavirus pandemic
Many Americans have reworked their exercise routines while adapting to lifestyle changes brought on by the coronavirus pandemic. For some, this means channeling extra time and energy into working out more — but is there such a thing too much exercise?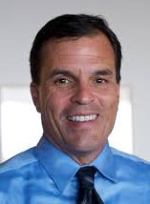 In a recent USA Today article, Robert Sallis, MD, a family medicine doctor with the Southern California Permanente Medical Group and co-director of Kaiser Permanente's Sports Medicine Fellowship, was among experts quoted about how to exercise safely. Dr. Sallis explained that there is a sweet spot when it comes to the amount of time spent working out.
In the article, "Don't get TOO much exercise during your coronavirus quarantine. Here's why," Dr. Sallis said that exercising more than 300 minutes per week provides diminishing returns, but he added that staying physically active remains critical for maintaining strong immune systems and good mental health.
"Exercise is our best medicine to try to combat those," he told USA Today.
According to the Centers for Disease Control and Prevention, adults should get at least 150 minutes of moderate physical activity every week. With that in mind, Dr. Sallis and other physicians interviewed for the story advised not overdoing while trying to meet the minimum recommendations for activity.
"You don't really have to do a lot to get these tremendous [exercise] benefits," Dr. Sallis said.
To read the full story, visit the USA Today website.