Robert Sallis, MD, joins sports medicine experts offering fitness tips for the holidays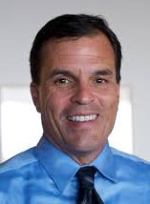 This week's Thanksgiving holiday kicks off a season of eating that can be a challenge for people to maintain good health and fitness. But a recent New York Times article offered some tips and advice from physicians and fitness experts, including Robert Sallis, MD, a family medicine and sports medicine physician with Southern California Permanente Medical Group.
In the Times article, "Fitting in Family Fitness at the Holidays," experts shared how the more fit members of a family can help get inactive members to join in the exercise fun, including strategies like making exercise a game or fitness "snacking" where you do a little bit of exercise throughout the day. "The science is pretty clear that doing anything – even if it is just taking the stairs or walking around the mall with your cousins – counts," the article quoted Dr. Sallis, who is co-director of Sports Medicine at Kaiser Permanente Fontana Medical Center and chairman of the Exercise Is Medicine initiative of the American College of Medicine.
Dr. Sallis said exercise can also help people cope with holiday stress, whether it's the anxiety of family gatherings or the activities surrounding holiday prepping. Exercise is "the best medicine we know of," he said. "Even if it's just a little, even it's just a walk around the block, it could make a huge difference in how well people cope with the holidays."
Read the entire story on the New York Times site. (Subscription may be required.)