Richard Isaacs, MD, shares secrets to telehealth success during Healthcare Transformation Summit
During a recent Healthcare Transformation Summit panel, "Realizing the Potential of Telehealth Beyond COVID-19," Richard S. Isaacs, MD, FACS, said that as telehealth adoption takes off over the next 2 years, some organizations will be more successful than others in adopting and adapting to the technology.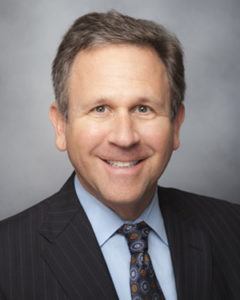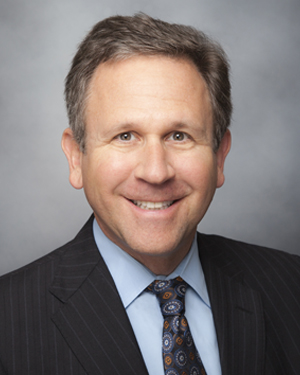 "Where you have alignment of [clinical and financial] incentives, where you have an integrated care and delivery system behind a digital front door, you're going to meet the needs of patients because you're taking reimbursement out of the decision-making," said Dr. Isaacs, who is CEO and executive director of The Permanente Medical Group, and president and CEO of the Mid-Atlantic Permanente Medical Group. "If it's the right thing to do from a patient-centered perspective, it's going to happen – whether it be a dermatologist, an endocrinologist, or a pulmonologist in an emergency department looking at a patient – without [the patient] coming in."
The incentives are aligned in an integrated system such as the Permanente Medical Groups and Kaiser Foundation Health Plans and Hospitals, which together comprise Kaiser Permanente. In contrast, it was the in-person visit that historically gave fee-for-service medical groups the opportunity to generate a bill.
However, when the COVID-19 pandemic last year forced many health care organizations to close their doors for in-person care, the Centers for Medicare and Medicaid Services and Congress moved quickly to provide waivers, administrative relief, and reimbursement for telehealth services so patients could receive care safely at home.
The question now is whether those waivers will be extended in a post-pandemic world. In addressing that question, the nation will be challenged to determine, from a regulatory and billing perspective, where telehealth provides the greatest value, said Dr. Isaacs, who also serves as co-CEO of The Permanente Federation, while speaking at the summit sponsored by Modern Healthcare.
"In fee-for-service settings, we will want to ensure we're creating value and not just another venue for revenue generation," Dr. Isaacs said. "It's really about where do we create the value and drive the highest quality care without delay."
Hospital care at home is an example of how telehealth can drive convenience, access, and quality.
"Surgical home recovery is incredibly productive, it's much more convenient for the patient, and it's actually higher quality," Dr. Isaacs said. He added that telehealth drives more personalized care for the patient and improves quality by rapidly moving medical wisdom and expertise to any patient setting. "Now we're working with Mayo (Clinic) to determine how we do acute care at home using the technology."