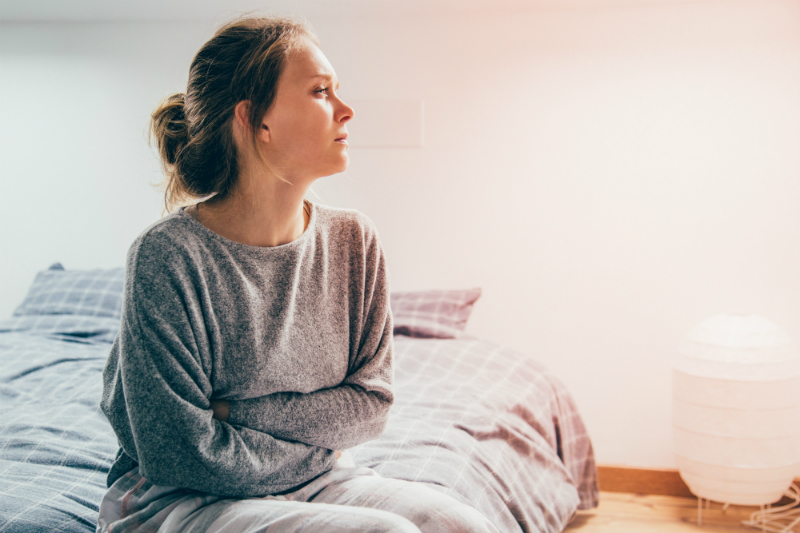 Re-envisioning treatment plans for ME/CFS
The Permanente Medical Group re-examines approach to managing this complex condition, including listening to patients
By Benjamin Seto
The Permanente Federation
It's a disabling and complex condition that's hard to pronounce and often difficult to diagnose: myalgic encephalomyelitis/chronic fatigue syndrome – often referred to as ME/CFS.
When ME/CFS strikes, a patient is usually overwhelmed with fatigue and can't sleep well, and has difficulty thinking or concentrating, sometimes referred to as "brain fog." If someone with ME/CFS does any day-to-day physical activity that many might take for granted – going for a walk, making breakfast, showering – it may take days to recover. This particular symptom is known as post-exertional malaise.
"My symptoms make it impossible for me to live my life in what I would consider a normal way," says Mary Garrido, a Kaiser Permanente member in Folsom, Calif., who developed ME/CFS symptoms 6 years ago after cervical spine surgery.
Once an active, busy working mom, Garrido says she is mostly homebound and has to carefully monitor her activities to avoid any flareups of her symptoms, which can include blurred vision, body aches, low fever, dizziness, fatigue, and orthostatic intolerance that makes it difficult to maintain an upright position.
The National Academy of Medicine estimates that there are 836,000 to 2.5 million people suffering from ME/CFS in the United States, but only about 10% of them have been diagnosed. That's because doctors often misdiagnose the condition – frequently confusing it for something rooted in mental health. The Centers for Disease Control and Prevention (CDC) revised their recommendations and guidelines for ME/CFS in just the last few years.
"In the past there have been a lot of diagnostic challenges," says Steve Olson, MD, a regional medical director with The Permanente Medical Group (TPMG). "There were no agreed upon case definitions … that's a very big barrier."
Changing guidelines, recommendations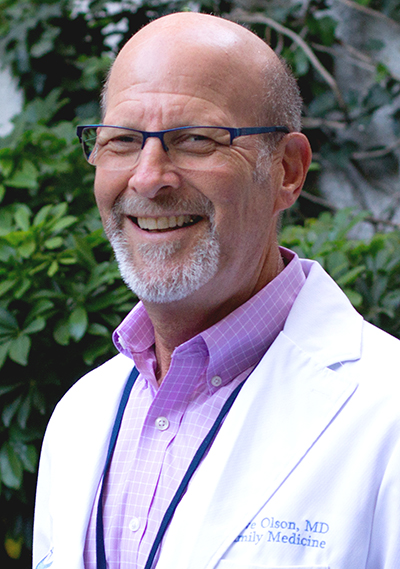 TPMG provides care to more than 4.3 million Kaiser Permanente members in Northern California. Dr. Olson is responsible for medical documentation and reporting, outside medical services, and benefit assessment and implementation. In the last year, he has taken on the role of assessing ME/CFS cases and gathering the resources needed to provide the right treatment plans for patients.
Medical authorities such as the CDC, National Academy of Medicine, and the National Institutes of Health have recently been coming to agreement on defining ME/CFS and revising treatment recommendations for the condition, Dr. Olson says. For example, the CDC removed a once-common recommendation for exercise therapy from its guidelines for treating ME/CFS.
Physical therapy can still be an important treatment option, says Dr. Olson. He notes that physical therapy is different from exercising. "Some patients hear the words 'physical therapy' and they get angry," he says, "but physical therapy is more about motion and helping patients to better understand their exertion capacity so that they don't push themselves beyond their energy envelope."
At TPMG, Dr. Olson is working with ME/CFS patients to develop individualized treatment plans to address their symptoms. While there's a lot of work ahead, Dr. Olson is starting to see some results. One patient had been bed-bound, unable to perform basic tasks or even to take a shower. But after consulting with Dr. Olson and several sessions with an occupational therapist, she's now taking showers and sitting upright in a chair – a major step forward.
Listening to patient stories
"I think one of the first steps in helping is to listen to their stories," Dr. Olson says. "Some patients start crying when I listen because someone is finally validating what they're going through. They're not feeling alone anymore."
Garrido says she's appreciated Dr. Olson's knowledge of ME/CFS. "In talking with him," she says, "I didn't have to explain myself because he had taken the time to learn about ME/CFS. … He's passionate about helping all patients, but right now he's especially passionate about helping patients with ME/CFS who have gone years and years without a diagnosis."
Dr. Olson offered several tips to help Garrido cope with her symptoms, including monitoring her heart rate to make sure it stays below 80 beats per minute. Anything higher will overexert her energy levels and exacerbate her symptoms.
Educating other clinicians
Dr. Olson has led efforts to educate other Permanente physicians about ME/CFS, organizing the first ME/CFS educational training session earlier this year, which was attended by more than 1,200 doctors. Some critics have commented that the one-hour educational session is not enough, and Dr. Olson agrees, saying more work is underway to provide additional resources to doctors to help them better diagnose and treat ME/CFS.
I think one of the first steps in helping is to listen to their stories.

– Steve Olson, MD                   
As a large integrated health care system, Kaiser Permanente has the ability to take learnings from one clinician or patient group and make systematic changes in clinical practice. Physicians practicing Permanente Medicine lead efforts to identify challenges, develop educational tools and resources, and then agree on training and protocols that can be shared with the entire organization, including updates to treatment recommendations for conditions such as ME/CFS.
Dr. Olson is also working to provide more online consultation for colleagues located in other Kaiser Permanente regions.
Patient involvement in the discussions, Dr. Olson says, has been a critical part of the Permanente Medicine approach to addressing the condition.
"There have been some visible patient advocates for ME/CFS, and they've been extremely helpful in not just providing information but commenting on our plan moving forward," he says, adding that things may still change because this is a plan in progress. "The community needs to understand that we have to remain fluid because the field is changing. When the recommendations change, we re-evaluate our treatment guidelines."