Randy Bergen, MD, shares societal benefits of immunization on Healthline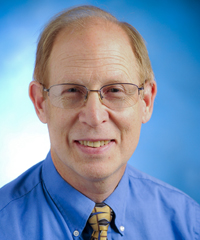 Randy Bergen, MD, a pediatrician with The Permanente Medical Group, speaks about the societal benefits of immunization in a Healthline story, "This Is What Happens When Children Don't Get Vaccinated."
The story quotes several medical experts and notes that recent outbreaks of measles and chickenpox in the United States and around the world prompted the World Health Organization recently to warn that reported cases of measles spiked in 2017 due to gaps in vaccination coverage in multiple countries. WHO estimates 110,000 people died from measles last year and reported cases have increased by more than 30 percent globally since 2016.
Dr. Bergen, who specializes in pediatric infectious diseases, says in the story that there's "no question that vaccines are a victim of their own success."
He says that in his practice, he can never prove that the reason a child hasn't gotten sick from a disease was because the child was vaccinated for it. This is why doctors and scientists use infection rates and statistics to explain the benefits.
"But if we look at how the incidence of measles has been reduced from a million cases a year to thousands of cases a year, that means millions of children will never have to know what measles is like," Dr. Bergen said.
He adds that he wishes parents who are risk averse would consider that their decision not to vaccinate would be considerably riskier if many other parents make the same decision. He points out that those children who aren't vaccinated are still protected by those who vaccinate their children.