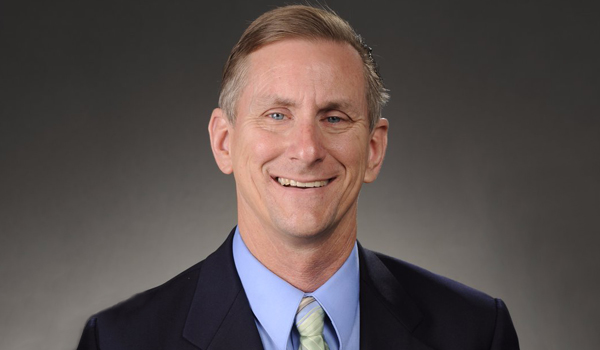 Putting the 'Family' in Family Medicine
Timothy Munzing, MD, Fosters a Community of Caregivers in Orange County Family Medicine Residency Program
By Rosalin Luetum
The Permanente Federation
Timothy Munzing, MD, is known for his many contributions to Permanente Medicine, especially his work as a Southern California-based family medicine residency director and mentor to medical students. The son of a pastor with no intention of going into health care, Dr. Munzing followed the advice of a trusted parishioner and has gone on to become a mentor, advocate, and healer for countless residents, patients, and families for the last 30 years.
Earlier this year, he was named the 2017 Hero of Family Medicine by the California Academy of Family Physicians. He was selected from 9,000 physicians statewide for his leadership of the Kaiser Permanente Orange County Family Medicine Residency Program, clinical care, and advocacy for family medicine and high-quality patient care. Dr. Munzing also received this year's Outstanding Program Director Award from the American Academy of Family Physicians and the Association of Family Medicine Residency Directors. The national award is presented to an outstanding program director who has demonstrated leadership and advancement of family medicine and residency education.
Raised in Orange County, California, Dr. Munzing was heavily involved in his community through church, where his dad was a pastor. A parishioner happened to be chair of the chemistry department at California State University, Fullerton, and recruited him to attend. Halfway through college, he made the move toward medicine.
At first, he was hesitant because of the blood and gore he perceived all physicians deal with. "I realized family medicine was for me because I love variety," Dr. Munzing explains. "I love that family doctors are trained to be effective not just in big organizations, but in the community and globally, as a result of broad-based training."
He went on to attend medical school at the University of California, Los Angeles. He was matched with Kaiser Permanente Los Angeles Medical Center at a time when its residency program was just getting on UCLA's radar.
I love that family doctors are trained to be effective not just in big organizations, but in the community and globally, as a result of broad-based training.
Once Dr. Munzing arrived at Kaiser Permanente, he realized it was a great place to train. He found that family medicine wasn't treated as the "ugly stepchild of medicine" as it often was in university programs, and that was largely because of the leadership of then-residency Director Irving Rasgon, MD. "He was an early pioneer, leader, and influencer. That rubbed off on the residency program and the residents," Dr. Munzing recalls.
Dr. Munzing's experience at Kaiser Permanente Los Angeles stuck with him, eventually motivating him to start a family residency program at the Kaiser Permanente Orange County Medical Center in the 1990s, where he had been president of the medical staff. Today, he is program director at Kaiser Permanente Orange County, where his residents train in a robust environment: The Family Medicine department consists of more than 300 physicians, making it one of the largest of its kind in the United States. For the program, Dr. Munzing fosters the type of community-building values he learned growing up.
Building a Community of Caregivers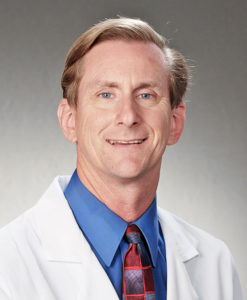 "When we set up the program, we created a family environment – a residency family," says Dr. Munzing. "Our program really focuses not only on learning, but also nurturing and wellness."
While the program looks at exam scores, it also emphasizes other qualities that make a great doctor. "Board exams are just one piece of being an excellent residency program," he says. "We also focus on kindness and compassion. We focus on team players and developing leaders."
The nurturing atmosphere has made Dr. Munzing's program significant. A core faculty member in the Orange County family medicine program, Dr. Munzing leads wellness and family residency development sessions regionally and nationwide. His "nurture" philosophy has spread to other Kaiser Permanente areas, including Los Angeles, Northern California, and the Northwest.
Under his direction, the Orange County residency program has received recognition for its work in the community. Over the last 15 years, it has been awarded more than $1.4 million in grant funding to support its local community and diversity initiatives. The program also received the Kaiser Permanente RJ Ericson National Diversity Award and the Kaiser Permanente David Lawrence Community Benefit Award.
Board exams are just one piece of being an excellent residency program. We also focus on kindness and compassion.
One thing Dr. Munzing says he enjoys most about his work is his interaction with residents. "I think the people interested (in Kaiser Permanente's residency programs) are mission-driven, team players, and willing to work in a group," he says, adding that "over three years, you can see a transformational change when they turn over from being a medical student to a doctor."
The Future of Family Medicine
The opportunity to scale Dr. Munzing's unique residency program will grow when the Kaiser Permanente School of Medicine opens in a few years. He serves on the executive curriculum committee, providing expertise in the areas of accreditation and integration with residency programs.
"The School of Medicine will be unlike any school that's out there," Dr. Munzing says. "I'm excited that the school will allow students to learn in different ways." For example, the school plans to offer small group learning instead of lecture halls, virtual learning, and is exploring an anatomy education alternative to cadaver labs. Students will see patients in the first few weeks and begin primary care practice in the first few months, which is not typical in traditional medical schools.
The role of the family physician continues to fascinate Dr. Munzing. "When you're dealing with human beings that are complex and complicated, you need an orchestra director to conduct what's going on with the patient," he says. "I see family doctors being able to work with families and treat individuals with a multitude of problems, helping to make huge impacts on people's overall health so they may thrive in a variety of environments."