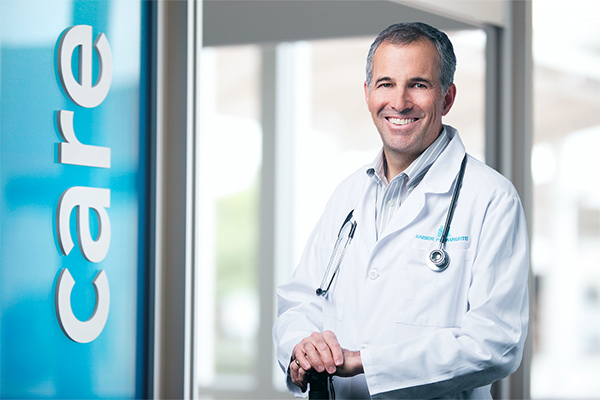 Vaccines: Preventive Medicine at its Best
Pediatrician Matthew Daley, MD, on the Importance of Vaccine Education and Research
By Athan Bezaitis
The Permanente Federation
Vaccinations are the ultimate form of preventive medicine, says Matthew Daley, MD, a pediatrician with the Colorado Permanente Medical Group.
"There are not many things that a physician can do that will still be protecting a child rain or shine 10 years from now, or for their lifetime," he adds. "It's prevention at its best."
Despite this perspective that many doctors share, immunizations have become a much-debated topic over the past 20 years due to a small but vocal group of people who don't accept them. Dr. Daley first came to the field in the late 1990s when the publication of a handful of controversial studies began to challenge the safety of vaccines. This motivated him to learn more and dig deeper to better understand the risks and benefits of vaccination.
He believes fundamentally that because immunizations are provided to all children at a young age when they are healthy, vaccines should be subject to the highest safety standards. For this reason, Dr. Daley has focused his career on vaccination research, and it has been a fulfilling one.
Immunization Champion
Last year, he was one of 35 physicians from across the country to receive the 2017 Childhood Immunization Champion Award from the Centers for Disease Control and Prevention. He also serves on the Immunization Technical Advisory Group for the state of Colorado, where he provides guidance to the state Health Department on immunization-related matters.
Dr. Daley did not always know that this was his career path.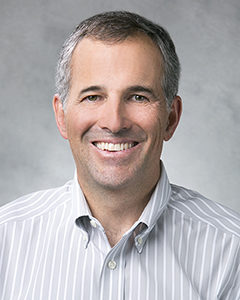 It wasn't until college when he realized that practicing medicine combined what he loved about science with caring for people. Children inspired him by their resilience, bravery, and spirit; he found it easy to bond with them. He was especially moved by one young boy with leukemia whom he mentored throughout medical school.
"He just wanted to get back out on the baseball field," Dr. Daley says. "I thought about what it would mean to contribute to the life of a kid like that."
After eight years of practicing at the University of Colorado, where he completed his residency, he realized that Kaiser Permanente would be the best place for him to conduct research on population health because of the value that Permanente Medicine places on primary care and prevention.
"I strongly believe that we can provide the best quality of care possible when we have integrated care with a focus on prevention," Dr. Daley says. "Kaiser Permanente is very much that type of system. It's integrated, we have the right tools. We make the right thing easy to do."
For patients, this means a seamless transition from coverage to treatment, with all the resources together in one place. For example, if a child has not been vaccinated, Kaiser Permanente sends the parents reminders, and tries to make getting needed vaccines as convenient as possible.
Addressing Difficult Questions
In his practice, Dr. Daley expects difficult questions from parents. It's part of establishing a relationship with them – an element of pediatrics that, although some find challenging, he has come to embrace.
"It's completely understandable that parents have lots of concerns about vaccines," he says. "All parents have their child's best interests in mind."
Doctors admitting to parents that there is more to learn – and that physicians need to study it every day – is an important part of the process of building understanding and acceptance.
"Nothing in medicine is 100 percent safe and nothing is 100 percent effective," he says. "But we can quantify the risks of vaccines. For example, a serious allergic reaction (anaphylaxis) occurs 1.3 out of every 1 million doses for any vaccine given at any age."
It's completely understandable that parents have lots of concerns about vaccines. All parents have their child's best interests in mind.
Within Kaiser Permanente Colorado, Dr. Daley and his colleagues have found that children whose parents refuse vaccines have a greater risk of chicken pox, pertussis, and pneumococcal disease.
What is obvious to Dr. Daley is that the benefits of vaccines outweigh the risks, and that children who are not vaccinated have different health care utilization patterns.
Often there is not enough time during a well-child visit to talk about vaccines. Together with Jason Glanz, PhD, a senior investigator at the Institute for Health Research in Colorado, Dr. Daley designed a study examining an interactive social media website in which parents with concerns about immunization could ask vaccine-related questions.
Providing Facts Online
Participants were encouraged to ask experts – which included a pediatrician, a vaccine safety researcher, and a risk communications specialist – about vaccinations. The purpose was to facilitate engagement and reinforce factual content. Each month, the research team created one to two blog posts covering topics such as new vaccine safety research, vaccine-preventable disease outbreaks, changes in immunization policy, and the importance of adhering to the recommended immunization schedule.
Parents with access to chat rooms and interactive dialogue had improved vaccination rates for their children, compared to parents who did not visit the website. The website is an example of a resource that Dr. Daley hopes might be replicated at other Permanente Medical Groups.
"We need to continue to figure out ways that parents can get reliable information about vaccines and address their concerns with the most up-to-date factual information," he says.
Reinforcing the safety of vaccinations, remaining vigilant on research, and addressing the questions of concerned parents is fundamental to true patient-centered care at Kaiser Permanente. Dr. Daley is one of many examples of physicians who are committed to the mission of Permanente Medicine.