Prescription Opioids and Infection Risk: Research and Caution Needed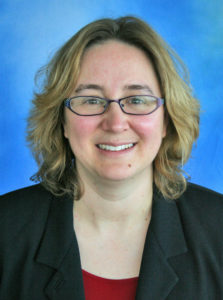 Sascha Dublin, MD, PhD, who studies the effects of prescription medications on patient populations as associate investigator at the Kaiser Permanente Washington Health Research Institute (KPWRI), recently co-authored an editorial on opioids and infection in the Annals of Internal Medicine.
The commentary, "Prescription Opioids and Infection Risk: Research and Caution Needed" co-authored with Michael Von Korff, ScD, reflects on a recent Annals study that shows prescription opioids are associated with an increased risk for serious infections. This finding supports Dr. Dublin's previous research that revealed prescription-based opioids was associated with a 38 percent greater risk for pneumonia in older adults. The association of opioids with infections, the authors believe, has received little attention over the past 30 years.
In calling for more research, the authors are seeking ways to protect patients despite the uncertainties associated with their research.
"Cautious prescribing should not be limited to patients deemed at increased risk for drug addiction or overdose. Before prescribing an opioid, the clinician should carefully consider all reasonable alternative approaches to pain relief," according to the editorial. "It now seems that decision-making also should take into account the risk for serious infections."
Dr. Dublin is also an internist with the Washington Permanente Medical Group.
Read the entire editorial here.