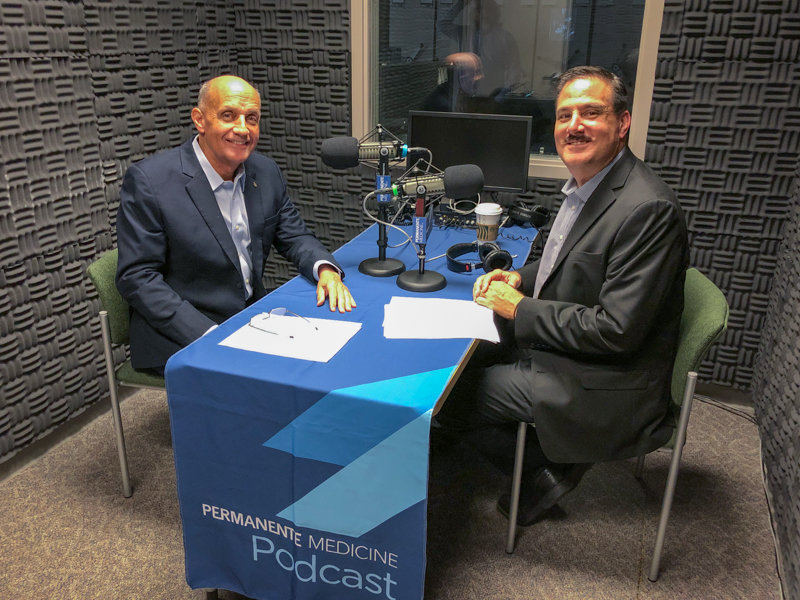 Podcast: Mixing medicine and politics
Former U.S. Surgeon General Richard Carmona, MD, reflects on his political career and lessons learned
In the second part of his interview with Permanente Medicine Podcast host Chris Grant, former U.S. Surgeon General Richard Carmona, MD, delves into his career in politics, which includes an entertaining anecdote involving his confirmation as U.S. Surgeon General and the late U.S. Sen. Ted Kennedy.
Dr. Carmona also shares his insights on vaping and offers input on how the United States should handle this complex issue in addition to tobacco, e-cigarettes, and smoking-cessation. You will also find out how one coin represents an enduring bond between Dr. Carmona and Grant.
Listen to the podcast above, watch on YouTube, or download it on iTunes. And catch up with part 1 of this conversation here. Connect with Dr. Carmona on Twitter at @DrRichCarmona and Grant at @cmgrant.