Physicians promote flu messaging during a pandemic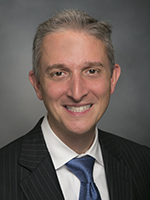 This year's flu season arrives with the backdrop of a pandemic, prompting physicians and health officials to be creative in emphasizing the importance of getting a flu shot and finding safe ways to deliver the vaccine, according to a recently published
Washington Post story
.
The story quotes several clinicians and officials from health organizations about their plans for the influenza season. Among experts quoted was Stephen Parodi, MD, associate executive director of The Permanente Medical Group and executive vice president of The Permanente Federation. He noted that some Kaiser Permanente facilities will have drive-through flu clinics and described measures the organization is taking to provide touchless interactions.
"This season we will be setting up drive-through flu vaccination sites and clinics at many of our medical facilities to make the process easy and safe for people and maintain social distancing," Dr. Parodi told the Washington Post. "Also, in select Kaiser Permanente regions, we are piloting touch-free screening and check-in."
Note: To read the full story, visit the Washington Post site.