Permanente Physician Talks About Benefits of Music for Multiple Sclerosis Patients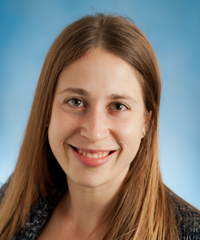 U.S. News & World Report published a story today that looked at whether music can be a therapeutic benefit to people with multiple sclerosis and quoted several research studies and two physician experts, including Jacqueline Marcus, MD, a physician with The Permanente Medical Group.
The article looked at how music can help MS patients cope with several symptoms of the condition. Dr. Marcus, a neurologist and director of our multiple sclerosis program at Kaiser Permanente San Francisco, said music may help patients deal with "brain fog," a common symptom of MS where people have difficulty remembering things. Lyrics in music, she said, could help MS patients remember important information. She also discussed how music could be an alternative for pain management.
Visit the U.S. News & World Report site to read the complete article.