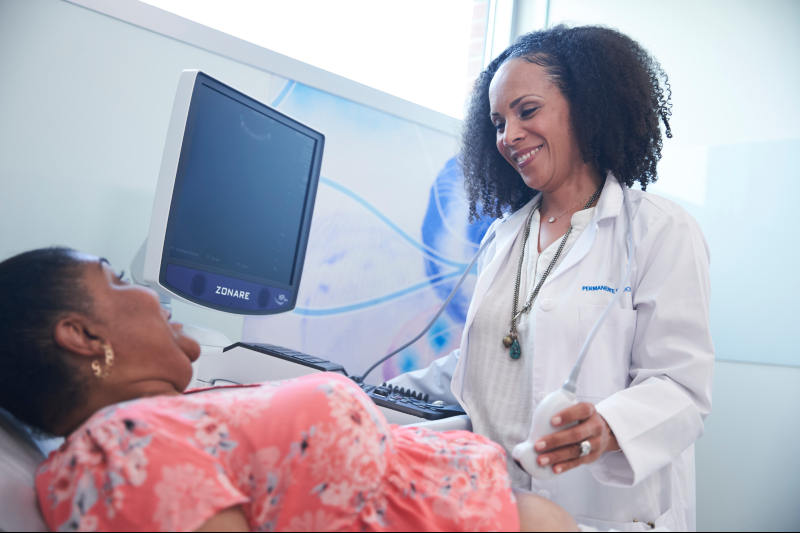 Pandemic reveals critical need to unite health care with social care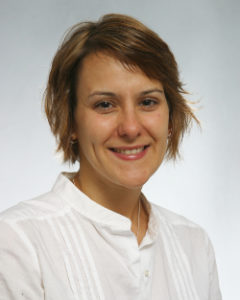 A few weeks ago, the care management team that I lead in Kaiser Permanente's Northwest region was contacted about a patient with poorly controlled diabetes. Between her health coach, diabetes care manager, and primary care doctor, she had a robust medical care plan but there was still opportunity to improve her glucose control.
The patient was Chuukese, a member of a small community of about 5,000 Micronesian Americans in the Portland, Ore., area. As part of a comprehensive social health strategy to create more robust community partnerships and relationships, my care management team identified a Chuukese resource access specialist with Impact NW to connect directly with the patient.
Identifying gaps in social health
In speaking with the patient, the specialist learned that she could not afford her diabetes testing supplies and was experiencing substantial barriers to care because of her language and culture. The specialist was able to interpret the Chuukese culture for our care team and explain to the patient — in her own language — why daily glucose testing is an important part of the care plan as well as connect her with medical financial assistance for her testing supplies.
Across the care delivery continuum, physicians and care teams regularly come face to face with gaps in the resources required to support the social health needs of the people they serve. Emergency medicine physicians and hospitalists often care for patients — such as those with heart failure — who are struggling with food insecurity and financial strain that contribute to their acute health care crises.
Primary care doctors struggle with patients whose social health gaps, such as missed preventive care appointments due to lack of transportation, lead to declining health. And surgeons are challenged to perform vital operations on patients who have housing insecurity, limited caregiving support, and a tenuous recovery plan.
As an integrated health care organization, Kaiser Permanente often excels at developing multidisciplinary medical care plans for patients facing health challenges. But how well can we serve a subset of our patients without standard consideration of their social health? Can they afford the medications we prescribe, find transportation to our facilities, and sleep in a safe place every night?
Without this additional context and insight into our patients' social health — a foundational element of one's complete health — our medical care does not always translate to improved health outcomes for all the people we serve.
COVID-19 and the ensuing social pandemic
The novel coronavirus is testing the ability of the American health care system to identify and treat rising numbers of infected people. At the same time, we are also confronting a social pandemic of anxiety, fear, economic uncertainty, and social isolation.
Historically underserved communities — especially those of Black, Indigenous, and people of color — are suffering the greatest impacts from the coronavirus pandemic. According to Oregon Health Authority data, Pacific Islanders, like our Chuukese patient, are over 10 times more likely to become ill with COVID-19 than the white population in Oregon.
Just before COVID-19 started to spread across the Portland region, Northwest Permanente — the medical group providing care to more than 620,000 Kaiser Permanente members in Oregon and Southern Washington — deployed Kaiser Permanente's Thrive Local, a community health–based partnership with Unite Us that aims to create a robust, integrated network between physicians, their care teams, and social service organizations in the community to bridge the gap between health and social care. It is this program that my care team, and the Impact NW partners working with us, use to help patients connect to community resources.
We are also confronting a social pandemic of anxiety, fear, economic uncertainty, and social isolation.
In the first months of the pandemic, we strategically increased partnerships in this existing network to ensure that resources such as emergency housing and food were available to support local communities at risk during shelter-in-place orders. We also focused efforts on bringing on community partners that could serve and support Black, Indigenous, and people of color.
Integrating health and social care
Thrive Local has proven to be a comprehensive, far-reaching social health network. In the Pacific Northwest, we established a directory of more than 1,500 community resources that are directly integrated into Kaiser Permanente's electronic health record, and we have more than 75 community partners within our Thrive Local network accepting social health referrals. Guided by learnings from the network's successful launch in the Northwest region, Kaiser Permanente is actively deploying Thrive Local to more than 12 million members and some 68 million people who live in the communities we serve across the nation.
The COVID-19 pandemic and its secondary pandemic of social issues have highlighted the importance of addressing health inequities and evolving our current system of care into an integrated health and social care model.
Kaiser Permanente's partnership with Unite Us and the creation of the Thrive Local network, as well as our work with community organizations like Impact NW, have helped to shape a new level of collaboration with communities and community-based organizations, allowing physicians and care teams to support their patients in achieving improved overall health.
As I have experienced in my own practice, this new system of care helps to reduce the moral anguish that we physicians experience when facing a barrier to care we aren't trained to solve, hopefully decreasing our feelings of burnout and leading to a greater satisfaction in our work.
Briar Ertz-Berger, MD, MPH, is an emergency medicine physician and director of Operations for Special Populations for Northwest Permanente; and national lead for social, economic, and behavioral needs with the Kaiser Permanente Care Management Institute.