Nancy Gin, MD, to represent Kaiser Permanente in HHS National Quality Summit
As award-winning physicians and clinicians, the Permanente Medical Groups play a role in influencing quality in community and national health care. This fall, Nancy Gin, MD, executive vice president and chief quality officer, The Permanente Federation, will bring this unique expertise to the U.S. Department of Health and Human Services as part of the National Quality Summit.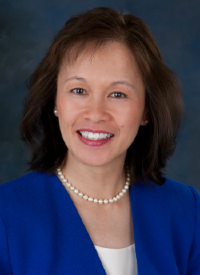 The Quality Summit convenes 18 leaders from health organizations across the country to create a roadmap for streamlining HHS' clinical quality programs as part of President Trump's executive order for more transparency in health care. Dr. Gin, who is also regional medical director of Quality & Clinical Analysis for Southern California Permanente Medical Group, was invited by the HHS Deputy Secretary Eric Hargan to participate in the summit working group.
She was selected from a pool of more than 300 highly qualified candidates to participate in the forum, working with government leaders to discuss ways to improve quality measures for the Centers for Medicare & Medicaid Services, Centers for Disease Control and Prevention, Agency for Healthcare Research and Quality, and other government programs.
"High-quality, coordinated, and compassionate care through human-centered design is the philosophical foundation of Kaiser Permanente," says Dr. Gin. "I look forward to collaborating with national peers to elevate the quality of health care for our country."
The first workgroup meeting takes place on Friday. For more information about the National Quality Summit, visit the HHS website.