Nancy Gin, MD, spotlights physician-led research in fight against COVID-19
From the outset of the COVID-19 pandemic, clinical trials and research have been conducted with a sense of urgency to bring about a potential vaccine and treatment to fight the virus. Nancy Gin, MD, chief quality officer for The Permanente Federation, celebrated such innovative physician-led research in an opinion piece published on MedPage Today's KevinMD.com.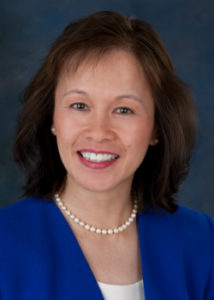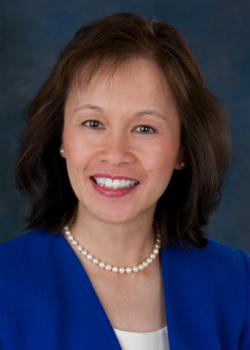 In the piece, "Bridging the gap between the bedside and the bench in the fight against COVID-19," Dr. Gin said physician researchers across the country are collaborating with research institutions to provide rapid evidence-based research that can benefit patients in real time. "During this unprecedented global pandemic, physicians are demonstrating in real time the many ways they are part of the solution to this challenging, novel, and deadly virus," she wrote.
The column shared some examples of current research, including the clinical vaccine trials led by Lisa A. Jackson, MD, MPH, of the Kaiser Permanente Washington Health Research Institute, the research arm of Kaiser Permanente and the Washington Permanente Medical Group. Dr. Jackson and her KPWHRI team are conducting phase 1 safety trials for a COVID-19 vaccine developed by Moderna and the National Institute of Allergy and Infectious Diseases.
Dr. Gin also wrote that integrated health care systems, such as Kaiser Permanente, have the advantage of using statistics from their patient population to feed their research. "With such robust scientific infrastructure in place, physicians have advanced projects that further our understanding of COVID-19 in prevention, screening, testing, disparities, comorbidities, and treatment," she wrote.
Physicians play a vital role to meet the challenges of COVID-19, Dr. Gin said, writing: "COVID-19 awakened the intellectual need to understand disease that is innate among all physicians, triggering a sense of urgency rarely seen in the past century."
Note: To read the complete column, visit KevinMD.com.
Video: Elevating clinical quality through research
Dr. Gin recently sat down with Kaiser Permanente Southern California Department of Research and Evaluation to discuss the importance research plays in improving clinical quality for patients. View the video below.