Nancy Gin, MD, sheds light on how COVID-19 is transforming health care delivery
The COVID-19 pandemic has driven perhaps the greatest transformation in health care delivery in modern times, Nancy Gin, MD, wrote in an opinion piece for MedPage Today.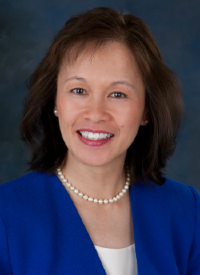 "Telemedicine has been the salvation of patients as well as care teams and delivery systems, allowing individuals to have many health issues addressed through video, phone, chat functions, and email while safely sheltering in place," wrote Dr. Gin, executive vice president of quality and chief quality officer for The Permanente Federation. Dramatic shifts in the use of telemedicine just in the past few months, Dr. Gin added, "stands as a collective accomplishment in the rapid evolution of care."
As health care adjusts to this new normal, physicians and other health care clinicians "should heed the enduring mission of medicine: to provide quality care for our patients," Dr. Gin wrote.
Certain medical needs — including surgeries, injections, and physical exams — still require face-to-face interactions, Dr. Gin noted. However, she outlined several additional ways to rethink care delivery in this age of social distancing, while maintaining and even improving quality.
For example, patients can self-administer tests to detect and monitor some conditions at home, such as the initial screening for colorectal cancer. Other home-based care programs, such as Kaiser Permanente's virtual cardiac rehabilitation program, allow care teams to monitor a patient's progress with greater success than traditional face-to-face programs.
Dr. Gin also emphasized the need for physicians and other health care professionals to ensure that in the rush to adopt new virtual means of care, no patient is left behind, particularly those with limited or no access to technology.
"Our modern-day pandemic has forced medicine to change out of necessity," she concluded. "The resulting rapid evolution paves the way for health care that achieves quality outcomes for everyone."
Note: To read the full article, visit the MedPage Today site.