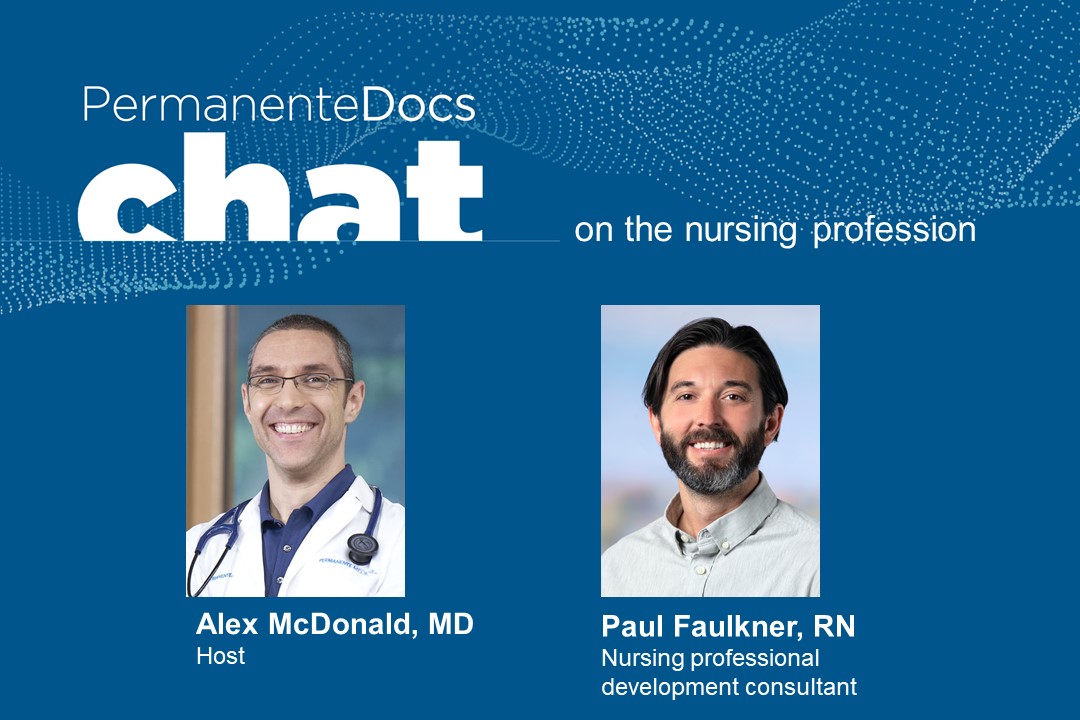 PermanenteDocs Chat on the nursing profession
On the eve of Nurses Week, our PermanenteDocs Chat welcomed a nurse professional development consultant who shared advancement in training for nurses and what physicians should know about the changing profession. Watch the replay above.
Guest
Paul Faulkner, RN, MHL, BSN, nursing professional development consultant, Kaiser Permanente Colorado.
Follow our Permanente Medicine Facebook page to be notified when we go live on Facebook.