Matthew Daley, MD, stresses simple, strong recommendations for COVID boosters
The United States is now promoting COVID-19 booster shots for all adults, and an advisory committee to the Centers for Disease Control and Prevention emphasizes that the booster is especially vital for adults 50 and older.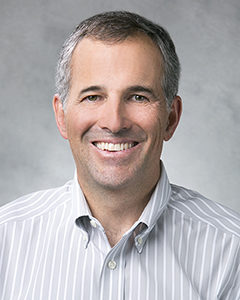 "It's a stronger recommendation," said Matthew Daley, MD, pediatrician with the Colorado Permanente Medical Group and member of the CDC's Advisory Committee on Immunization Practices, in a recent Associated Press story. "I want to make sure we provide as much protection as we can."
In a related story in MedPage Today, Dr. Daley said the recommendation for boosters for those 50 and over is simpler guidance than previous recommendations encouraging boosters for those 65 and older, with high-risk medical conditions, or high occupational risk exposure.
"The list of [high-risk] medical conditions is so expansive," he said, "it actually creates a barrier where there was no barrier intended."
The CDC vaccine advisory panel recommends that adults who received a Pfizer or Moderna COVID-19 vaccine should receive a booster dose at least 6 months after their second shot.
Note: Read the complete story on the AP site, and on MedPage Today.