Matthew Daley, MD, shares hopes for 3rd COVID vaccine with CNN and Washington Post
Following the Food and Drug Administration's approval of the Johnson & Johnson COVID-19 vaccine, Permanente immunization expert Matthew F. Daley, MD, voiced his support to CNN and The Washington Post for a third vaccine to prevent the spread of the coronavirus.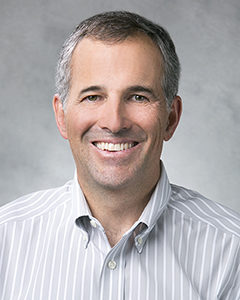 Dr. Daley, a pediatrician with Colorado Permanente Medical Group, serves as a member of the Centers for Disease Control and Prevention's Advisory Committee on Immunization Practices. After the FDA's emergency use authorization, the CDC panel on Sunday voted unanimously to recommend the Johnson & Johnson vaccine as another option for immunization against COVID-19.
"I just want to state explicitly how very grateful I am that we now have 3 highly effective vaccines," he told CNN. Dr. Daley is also a senior investigator with the Kaiser Permanente Institute for Health Research.
The latest vaccine, which is administered with 1 dose and does not need to be stored in a freezer, will greatly increase the supply of COVID vaccines, Dr. Daley told The Washington Post. "Everyone essentially moves up on whatever priority list that they're on."
Note: Read the full CNN article here and The Washington Post report here.
See related: "With ACIP Vote, J&J COVID-19 Vaccine is Ready to Roll" (Physicians' Weekly)