Matthew Daley, MD, discusses COVID-19 booster shot protection in New York Times
There is little evidence that most people who already received the COVID-19 vaccine need a booster shot to remain protected from serious illness, Matthew F. Daley, MD, pediatrician with the Colorado Permanente Medical Group, told The New York Times.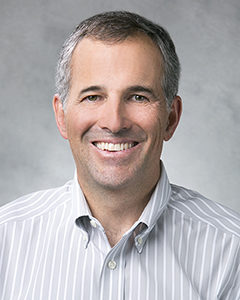 Dr. Daley is a senior investigator with the Institute of Health Research at Kaiser Permanente Colorado and a member of the Advisory Committee on Immunization Practices, which advises the Centers for Disease Control and Prevention on the use of vaccines in the United States.
The advisory committee voted unanimously to support optional COVID-19 booster shots for people who received an mRNA vaccine, older people, those with certain medical conditions, and those whose jobs or living situations regularly expose them to the virus.
"I don't think that we have evidence that everybody in those groups needs a booster today," Dr. Daley said.
Dr. Daley and other scientists on the committee added that individuals over the age of 65 stand to benefit most from a COVID-19 booster shot, the New York Times article reported.
Note: Read the full article on The New York Times website.