Maria Carrasco, MD, MPH, Appointed to Health Equity Task Force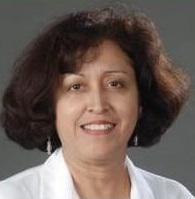 Maria Carrasco, MD, MPH, a family medicine physician with the Southern California Permanente Medical Group, has been appointed to the American Heart Association (AHA)/American Stroke Association Task Force on Health Equity and Determinants of Health Outcomes.
The task force's goals include identifying opportunities, gaps and strategic alliances related to research, policy, and community transformation; exploring funding opportunities; and advising the AHA Board of Directors on other initiatives to advance health equity.
Dr. Carrasco, who provides care at Kaiser Permanente Montebello Medical Offices, also serves on Kaiser Permanente's National Diversity and Inclusion Council and is a champion for health equity. For 15 years she served as the physician lead for Culturally Responsive Care and co-chair of the Diversity and Inclusion Council for Kaiser Permanente Southern California.
"I am looking forward to being a part of the American Heart Association/American Stroke Association's Task Force on Health Equity and Determinants of Health Outcomes," Dr. Carrasco said. "Equitable care is paramount to achieving improvements in cardiovascular disease and reducing morbidity and mortality for all Americans. I look forward to working with others in the health care industry across the nation to help bring care to everyone, no matter their situation or background."