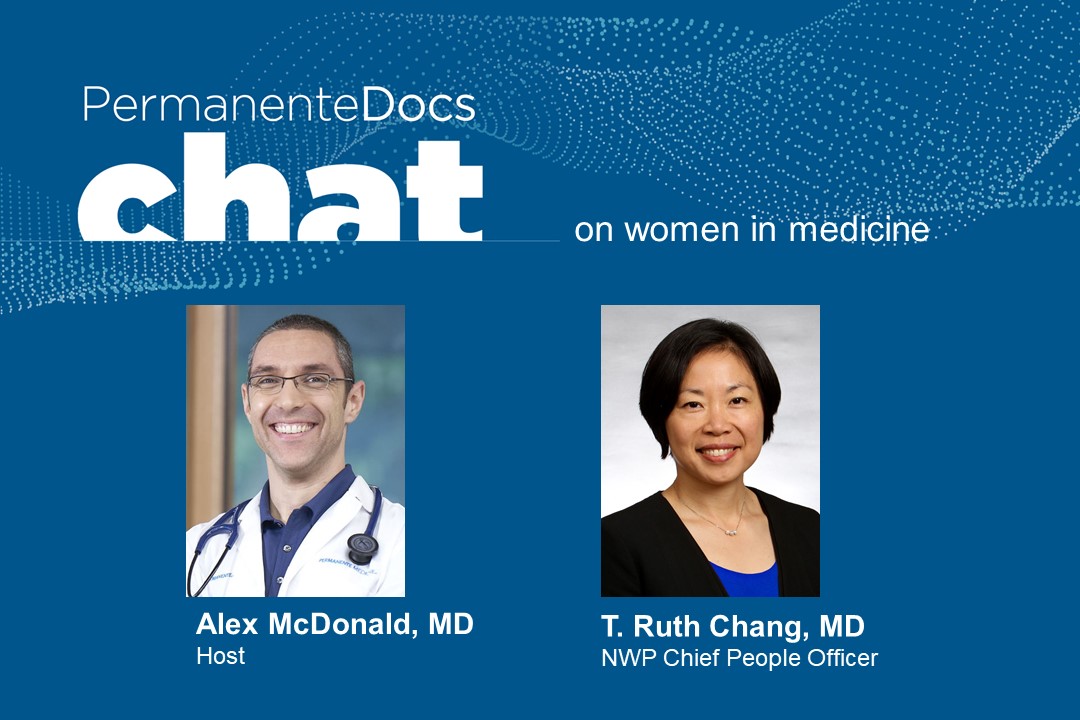 PermanenteDocs Chat on women in medicine
March is Women's History Month, and in this PermanenteDocs Chat host Alex McDonald, MD, chatted with guest T. Ruth Chang, MD, MPH, about the effects of the pandemic on women, the ongoing challenges women physicians face, and how men can support women as allies. Watch the replay above.
Guest
T. Ruth Chang, MD, MPH, family medicine physician and chief people officer and vice president, Northwest Permanente.