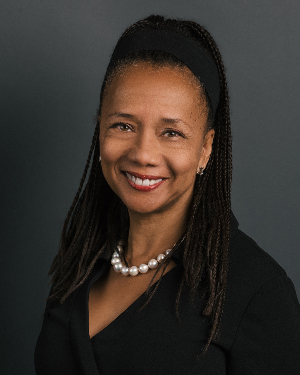 Linda Davis Tolbert, MD, JD, EdD, MPH
Executive Medical Director
Washington Permanente Medical Group
Linda Tolbert, MD, JD, EdD, MPH, is the executive medical director of Washington Permanente Medical Group, one of the state's largest multispecialty practices. WPMG's more than 1,047 clinicians include physicians, physician assistants, optometrists, midwives, and psychologists who care for nearly 660,000 Washingtonians.
Previously, Dr. Tolbert, a practicing dermatologist, served as regional chief of Dermatology at Southern California Permanente Medical Group (SCPMG) after having led Dermatology in both San Bernadino and Los Angeles. She also held the post of assistant area medical director and served 2 terms on the SCMPG board of directors. Prior to coming to WPMG, Dr. Tolbert was deeply involved in the Kaiser Permanente Bernard J. Tyson School of Medicine. During her tenure as chief of Dermatology at SCPMG, she more than doubled the size of the department with strategic, diverse hires, won Team Excellence Awards for local initiatives, and was the recipient of several teaching awards.
Dr. Tolbert's dedication to equity, inclusion, and diversity has been a constant theme throughout her education and career. As a first-generation immigrant to the United States, she has used her voice and agency to support cultural and intellectual humility by nurturing curiosity and respect in herself and her colleagues. She utilized her Master of Public Health degree for population management in the realm of CSGs, HEDIS, and CMS 5-star requirements, furthering strategies to mitigate health care disparities. She has participated in many Kaiser Permanente equity, inclusion, and diversity initiatives, including speaking at Hippocrates Circle events and the Kaiser Permanente National Diversity Conference, co-teaching a Diversity and Ethics workshop, and delivering keynote addresses.
Board certified in internal medicine and dermatology, Dr. Tolbert earned her undergraduate degree at Barry University and her medical degree at Howard University. She holds a law degree from Southwestern University School of Law and a Master's in Public Health from University of California, Los Angeles. Most recently, she graduated with a Doctor of Education focusing on organizational change and leadership from the University of Southern California.