Kate Koplan, MD, on reducing hospital stays after joint replacement surgery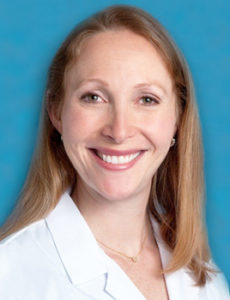 More than 1 million joint replacements are performed every year in the United States, and by 2030 that number is expected to grow to more than 4 million. A typical hospital stay for a total joint replacement is 3 days. However, hospital stays can contribute to slower recovery, unnecessary costs, and can sometimes result in infection. Permanente physicians realized that for many patients, the home is the safest – and most preferred – place to recover from a joint replacement surgery.
In a recent article in Managed Healthcare Executive, Kate Koplan, MD, of The Southeast Permanente Medical Group describes how Kaiser Permanente took an inter-disciplinary approach to reduce the length of hospital stays following joint replacement surgery. The organization's National Total Joint Replacement Initiative includes practices such as patient education, risk assessment ahead of surgery, improved blood management during surgery, better pain management, and home physical therapy following surgery. The approach was developed by Permanente orthopedic surgeons, in collaboration with anesthesiologists, physical therapists, nurse care coordinators, researchers, and patients.
Patients and physicians alike have reported increased satisfaction when engaged in decisions about whether to recover at home.
To read the full article, visit the Managed Healthcare Executive site.