Kapil Dhingra, MD, named one of Modern Healthcare's top emerging leaders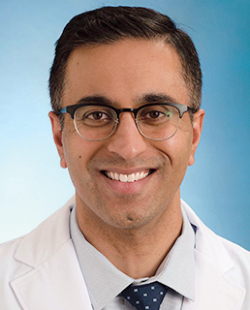 Kapil Dhingra, MD, an emergency medicine physician with The Permanente Medical Group and physician-in-chief and chief of staff of the Kaiser Permanente San Leandro Medical Center, was named to Modern Healthcare's "Top 25 Emerging Leaders" list for 2019. The list recognizes rising young leaders in the health care management field.
Executives who appear on the list are under the age of 40 and have made notable contributions in the areas of health care administration, management, or policy.
Dr. Dhingra's recent accomplishments include the successful launch of an on-site urgent care center in San Leandro, California, and the expansion of surgical services to transgender patients.
To see the full "Top 25 Emerging Leaders" list, visit Modern Healthcare's website.