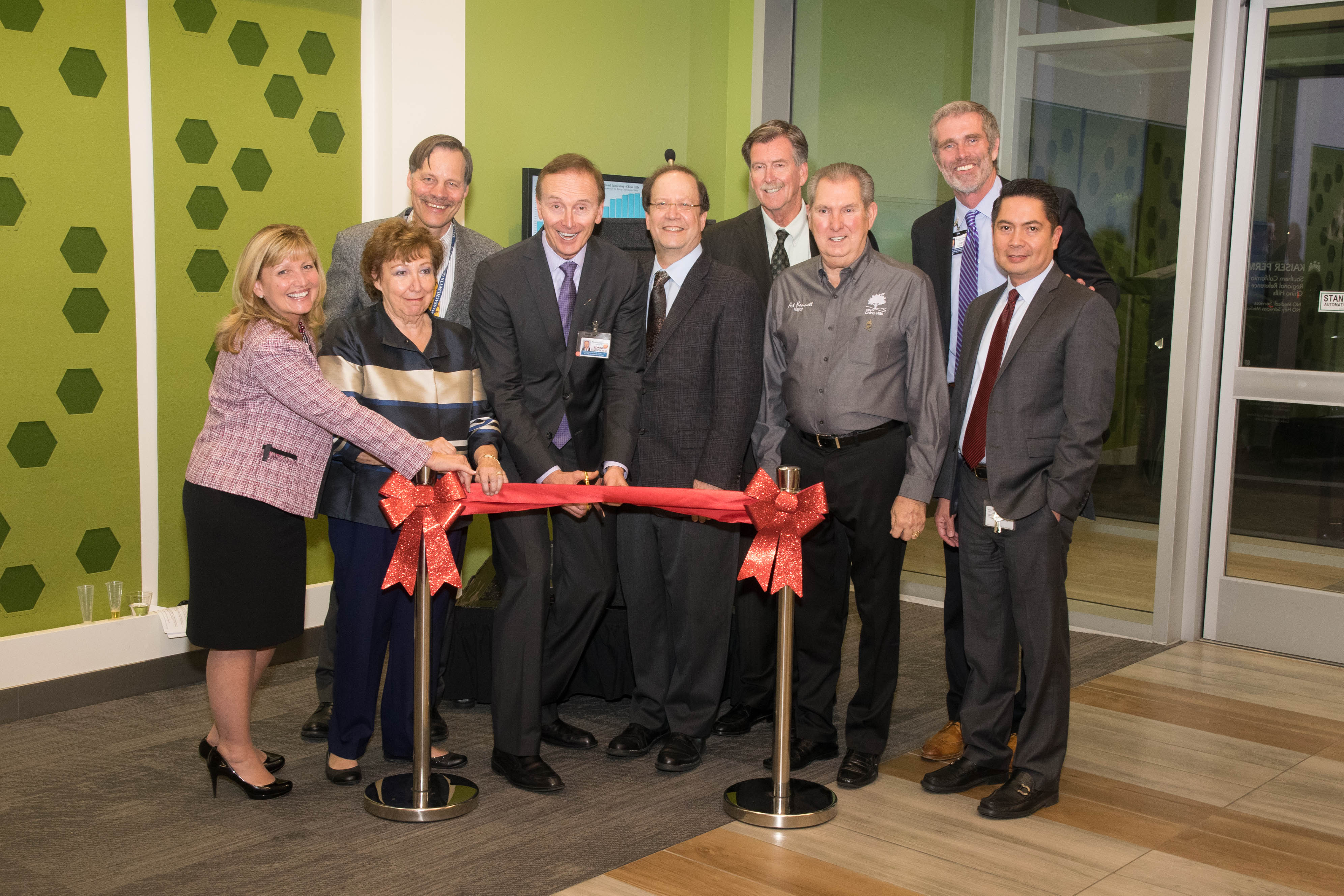 Kaiser Permanente's New Sleek and Smart California Laboratory
State-of-the-art San Bernardino County Facility Helps to Efficiently Process Specialized Lab Tests
The new Kaiser Permanente Chino Hills Regional Reference Laboratories, which opened last fall in San Bernardino County, shares responsibility for testing and analyzing approximately 60,000 samples a day. At nearly 150,000 square feet, the new LEED Gold laboratory is larger than three football fields, with room to expand if needed.
The laboratory, which was formerly an abandoned retail furniture warehouse, complements the testing done at Kaiser Permanente's other regional reference laboratory in Southern California, the Sherman Way Regional Laboratories in North Hollywood. The speed and precision of equipment, as well as much more efficient processes, make the new Chino Hills facility a "marvel," said Lisa Arellanes, executive director for Laboratory Strategy and Implementation at Kaiser Permanente.
"Kaiser Permanente's laboratory services are, collectively, one of the largest in the country," Arellanes said. "With the two Southern California laboratories in place, we're prepared for the anticipated growth and needs of our membership across the region for years to come. Southern California's expanded capacity will also help to support the growing demand for highly specialized testing for some of our other regions."
Automation at Every Turn
The new lab features robotic arms, high-resolution cameras, and swift-moving automation lines that quickly move test tubes and petri dishes to their proper destinations within seconds. There is automation in every segment of the process – from the moment the samples arrive in their brightly colored cooler bags – limiting the need for human contact with potentially highly infectious specimens and samples. This not only saves time and increases efficiencies, but also decreases workplace injuries.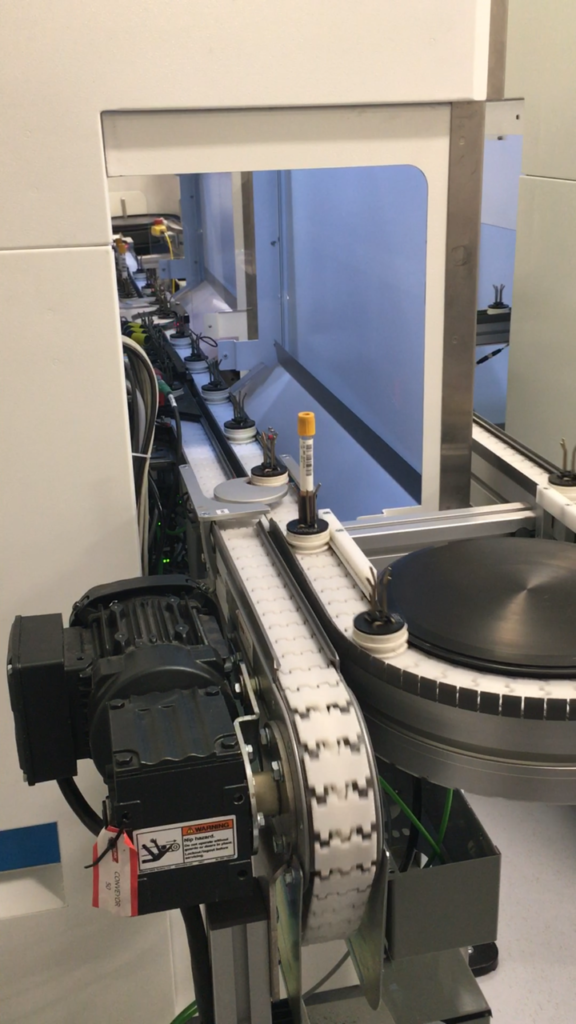 "When you compare this laboratory to other existing laboratories, it's a very different design," said David A. Quam, MD, assistant executive medical director for Laboratory Care Delivery Systems and Regional Reference Laboratory, at the Southern California Permanente Medical Group, the physicians group that provides care to Kaiser Permanente members in Southern California.
"At a lot of other labs, they manually process samples. That's a lot of complexity," he said. "With automation here, it greatly reduces the chances for human error and it reduces the number of repetitive injuries."
Dr. Quam added that the workflow design was also important in creating this facility. "The workflow is very linear in the way the specimens are flowing," he said. "It's not a go here and then go back there. Other Kaiser Permanente laboratories have this technology, but this is new and improved. The fewer number of steps is better for us and better for our members, who will get their results faster.'' 
Quicker Test Results
And in time, these new processes will also save Kaiser Permanente millions of dollars. With the Sherman Way facility reaching capacity, it's probable that many complex and routine tests would have to be sent to non-Kaiser Permanente laboratories at high cost to the organization.
Now, with the extra capacity, these tests can stay in house.
"If we were to send out samples to some other lab, the cost would be huge, which is why it is beneficial for us to internalize as many tests as possible," said Charles Park, director of operations and site administrator for the new laboratory.
Additional capacity at both Sherman Way and Chino Hills means that the organization's other regional laboratories, for instance in Colorado or Georgia, can send their more esoteric tests to one of the Southern California laboratories that has the capability and capacity.
The second regional reference laboratory also made geographic sense, especially with the expected growth in the region eastward toward the Inland Empire and south toward San Diego County. Locating the second laboratory closer to the populations they will be serving will also significantly cut down on turn-around times, getting tests results back to the physician and member faster than ever.
Additionally, the organization wanted two laboratories a good distance apart — Chino Hills is about 60 miles east southeast of North Hollywood — in case of a natural disaster. If one laboratory were knocked offline, the other would still be fully operational.
"At Kaiser Permanente, there's an effort to try to support each other," Park said. "There are some very specialized tests that may not be offered in some of the other (Kaiser Permanente) regions. It makes sense to send it to a Kaiser Permanente lab instead of sending it out."
---
A version of this story originally appeared on Kaiser Permanente Share.